Thank you so much for your comments ❤️. Videos, photos, and memories from those of us who were close to Gary will be added throughout the week.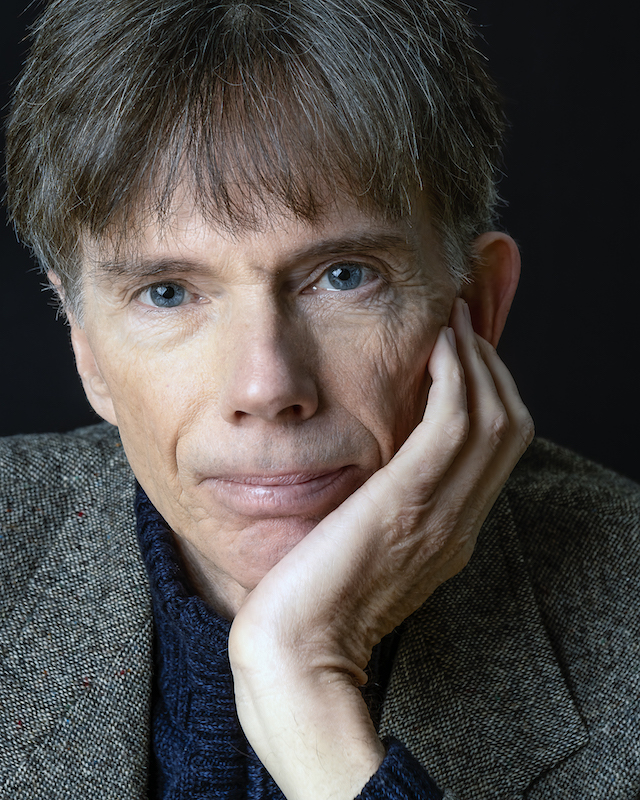 2
Alfredo Castellanos

May. 11th, 2022

Permalink

I just found out
I want to thanks him for helping hundrends of men to understand the damages of porn
I was able to get away from it and now I AM about to finish My Masters degree in Marine Biotecnología
He was just a great person and I am very greateful for everything he did for all of us
Great leader and example of a man with values and desire to help humanity
His Lost really affected me

Masil Rizwan

May. 10th, 2022

Permalink

He is...was just a profound inspiration. Handsome, knowledgeable and excellent, Gary did tireless work in convincing me and millions around the world about the problems, pitfalls, and traps in porn use.

I believe he is one of the most influential, most well-researched, most active-and-real-advocate-for-true-wellbeing person to ever live.

May you rest in peace. Gary.Wilson.

Rishabh

I know about you & I feel I need your help the most right now but you're not here to do that anymore and that's the saddest thing which could hinder my progress on getting stronger each day and fight with my issues. I will always use your strong energy as a support factor in my growth and hope to see you up there why my time comes :)

Victor

I think it's safe to say some people would not be here today if it weren't for your work. God touched your heart and chose you for that mission. I'm amazed at how in 2012 you were already talking about this and doing research on the topic while it took me at least 5 years after that to start suspecting that my ED was probably due to porn use. You were ahead of your time and it wasn't even a problem YOU had. You simply observed it in others. Amazing. RIP Gary Wilson.

Tom Herron

Apr. 26th, 2022

Permalink

I am so sorry to read just today of the passing of Gary Wilson. I offer my sincere condolences to his wife and family for the loss of this great man. I have used Gary's work in my practice as a therapist for many years and his fearless approach to the issue of porn addiction has been an inspiration and a saviour for so many. His work and dedication will last forever and I am so fortunate to have known his work. May you rest in peace Gary.

Mahmoud

Apr. 13th, 2022

Permalink

Thank you Dr Gary , may you rest in peace

you gave all of us the solution to the modern day cancer called pornography , you fought and didn't back down for the sake of the young men ( and women ) that are affected with this sick business.

no words can describe how much respect i have for you , my condolences to dr gary's family

i hope that there will be another dr gary wilson for the upcoming generations , and i hope the candle that dr gary lit keeps on sheding light to guide people who can continue in his footsteps and show the world the reality of the situation

Thank you dr gary , we miss you , Am praying and hoping you're in heaven where you deserve to be

Anonymous Comment

Mar. 31st, 2022

Permalink

Sad to hear the passing of Gary. I have just started on my journey to free myself of addiction and hopefully will continue on the good foundations Gary has given me.

Anonymous Comment

I struggled against porn/masturbation addiction for years. I had always grown up believing that it was wrong, and I believed it was immoral. What I didn't know was that there was more than just spiritual damage that came with porn use. If Gary hadn't inspired the spread of the truth about the psychological and physical effects of porn addiction, I may never have known. My fight against this has been taken to a new level, and I am healing in ways that I never have before. Thank you to Gary and all of those that have assisted him in spreading the truth.

Anonymous Comment

Thank you for everything you done for people like us Gary. I was 22 when i discovered i had porn problem in the U.S Navy and if it werent for you and your TED TALK video i would have surely taken my life. God bless you and your Familiy R.I.P and i will continue to share your book with as many people as i can

Anonymous Comment

Hallo there,
I will share with you, how Gary Bruce Wilson saved my lifed and changed it for better:

Before:
Until 12 years old, my life was very good, fun and joyful. I was very clever. I managed to solve complicated problems in video games and at school.
Everything started going down when I started with Porn, when i was 12 years old. . I was depressed, outsider, loser and bad student. I barely managed finishing school. I used to have panic attacks, strong sexual illusions and intimacy fear... I knew that something is wrong, because deep in my soul i believed, that i am different. Everytime after "session" i felt normal - think that porn is disgusting, women should be loved and respected as persons, not just sex dolls or something similar. This Porn damaged so much my brain, that i had fear, that i am sexual freak and my sexual taste is permanent. My taste turned into porn scenarios and disgusting expression of sexual desires. I went down the spiral so much, that everything was losing importance except

So i decided a to make a research and find solution for myself. I thank everyday to God that i managed to find yourbrainonporn.com and Gary Wilson's book. Than i started the NoFap system.

How i am now:
-Can study for hours
-I am the best at my company
-Starting own business company
-Doing multiple hobbies
-Chasing my dreams
-Everyday is like a new day (full of happiness and enjoyment)

I own everyone of the benefits to Gary Wilson and God.
I will continue to help and support other fallen to Porn brothers and sisters and spread the good work of Gary Wilson!

RIP Gary. My deepest Respect!

Arthur Brandão

Mar. 26th, 2022

Permalink

What can I say about Gary? I can say that if we were a bit more like him, the world would have a lot less suffering.

Before I got to know his work, I was already suffering the effects of porn addiction but I had no idea porn was causing it. It's so normalized nowadays and nobody had researched, or summarized the research, into it before him. A lot of people already suspected that porn was a public health issue, but it's really hard to defend something based only on intuition.

I can say with 100% certainty that, if not for him, my life would be much worse today.

Rest in peace, hero.

Anonymous Comment

Mar. 26th, 2022

Permalink

Reboot Nation and scientific research/insight found in Gary Wilson's book "your Brain on pornography"was exactly what I needed, to give a jumpstart to a new beautiful life, without pornography addiction. Gary's researched helped me understand I wasn't alone in this struggle and thanks to Gary and his team, I also understood what was happening Anatomically and physiologically to my brain because of this addiction. Gary Wilson passion gave me hope that I can reboot my brain….and I did!

I would love to send my love and prayers to Gary Wilson family and remind them that his legacy continues by the many lives his impacted and I personally continue to use his passionate research to help others.

Thank you.

Julian

Mar. 25th, 2022

Permalink

Gary was the voice of reason within the movement. I think many young guys looked up to him for guidance. He helped many and he will be sorely missed. Rest in peace Gary, thank you for your guidance.

Leandro

Sadly I've just heard about this and I didn't know I could care about someone I don't even know passing away. But this guy is a hero and will be in my heart until my last breath. He changed my life, he gave my life back, he gave me a purpose to be here where I am today.
I will be always grateful to you my man. Thank you for the bottom of my heart.
You were my light when everything was just darkness.

Heros don't come with capes and you're here to prove this true.

Thank you Thank you Thank you

Anonymous Comment

Hello,

I used to fap 2-3 times a day in my teens. Due to Bullying at school and not caring parents at home, sticking to porn and fapping was the only high of my day for 7-8 years. And later I got addicted to dating and hook up sites, I am straight, but I got myself registered on Gay dating sites as well. And this is how I managed to ruin my 30s as well. In September 2020, I got to know about the Gary's book and since then I have never seen porn again. And from there started my journey to recovery.

I am intelligent and handsome. Because of PMO, I missed some of the most amazing opportunities in my life and also there missed dating some of the nicest girls. I was always looking forward to satisfy my fetish of what I saw in porn. I missed the good things in life.

Now, I am 32 and making sure to do the things I am supposed to do now. Thanks to Gary Wilson, my life would have never improved without him. I am not able to express in words what I am feeling.

About sex, I am doing great and it was never so good in my 20s. And I am not chasing fantasies, looking forward to build my life with one woman.

Thank you so much Gary Wilson. I am sure he is in heavens and happy to see us all succeed in life.

Ash

Feb. 23rd, 2022

Permalink

Thank you Gary for your work in the world.
You helped me understand the negative effects of pornography for me, and more importantly how that was affecting women in the world and also my loved ones.
You will be remembered.
Many thanks and much peace from Australia

Anonymous Comment

Feb. 22nd, 2022

Permalink

I discovered Mr Gary with the TEDx "The great porn experiment" was the first time I heard about porn addiction while I have been suffering from it for several years.

I am eternally grateful to him for all his work, Thank you for everything

Anonymous Comment

Feb. 20th, 2022

Permalink

Gary, thanks to you I know what has been wrong with me for so long and what I need to do to fix it. Without you I don't know what would have become of me. I believe that you have saved my life. Thank you. Rest in Peace.

Anonymous.

I can't believe it, you've lifted the lives of so many. Rest in Peace.

Anonymous Comment

Gary's work may not have been glamorous, but it was important. He reached me as well as many others. My condolences for his loss.
2