Thank you so much for your comments ❤️. Videos, photos, and memories from those of us who were close to Gary will be added throughout the week.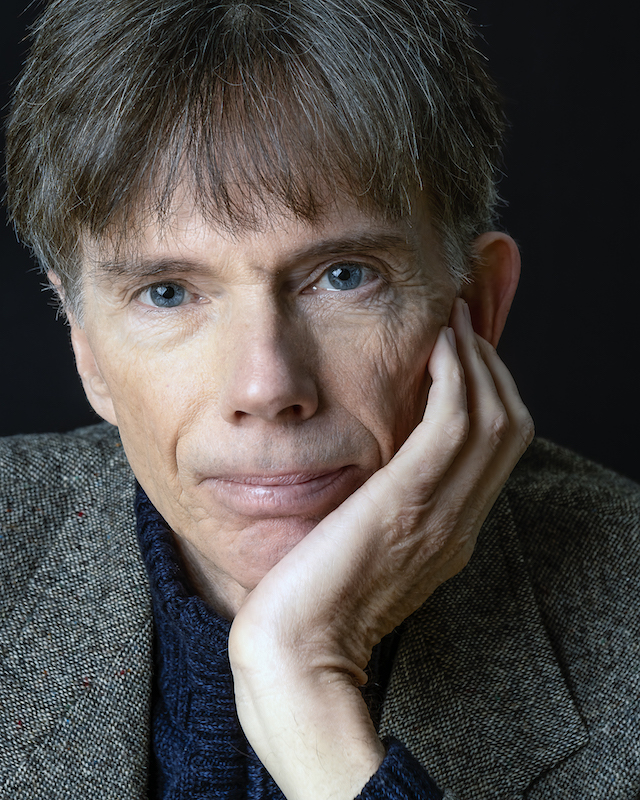 12
Peter

Thank you Gary you legend. Now it is up to us to carry on the message. Rest well, you earned it.

Jack hurdy

I am crying, but thats ok. Gary taught us to reconnect with our feelings and to dare oppose the problems that we had long since given up on.

He was a master in communication and had a clear vision for what change he wanted to see in the world. It's now up to us to take on the responsibility of quitting porn, that would complete his work

Anonymous Comment

May God raise up an Army of men and women with his conviction, purpose and fearlessness to continue his work. Eternal Rest grant unto him,Oh Lord, and let perpetual light shine upon him. May his soul, and the souls of all the faithful departed, through the mercy of God, Rest In Peace.

Nick

The world has lost an incredibly brave and strong advocate for truth and humanity. To say Gary Wilson changed the world for the better is a profound understatement. Many generations to come will be positively impacted by his work and by the movement he spearheaded with YBOP.

Matt

I am very sad to hear that Gary Wilson has passed on. I'm eternally grateful for his work. He brought me to recovery. I was in a desperate place when I found his website YourBrainOnPorn.com in 2014. I had just broken up with my wife. I hadn't worked in years. I was living with my folks- and was too depressed to actually look for work. I felt like something was hopelessly wrong with me. That's when a Google search brought me to Gary's site. I started recovering from porn and through the recovery process I've found the strength to confront many of my fears and the issues in my life that were holding me back. Today I have completely turned my life around and am over a year free from porn. I also help others who wish to recover from destructive pornography habits. I couldn't have done it without Gary- he set me on the path, and I wouldn't be where I am in life without him.

My condolences to his family and friends.

Elle Ladebu

This breaks my heart. Gary's book was one of the first I discovered in my research about the porn industry, and it had a strong impact on my life. I'm thankful for the work he has done to educate people about pornography. Even though he's gone, his work will continue to make a difference.

DJ

I am grateful for the time I spent with Gary as allies in the fight against the harms of pornography. I wish his family all the love and support they need during this difficult time.

Frederick Toates

The messages already posted here serve as a monumental testimony to the value of your work. You received wholly unjustified criticism and abuse but you soldiered on. Anyone having experienced such addiction or seeing first-hand those who have could not deny its existence. RIP, Gary.

Ronald Murphy

Thank God for his work in exposing the evil and harm of pornography.

Anonymous Comment

You are a guy who spent majority of life to study and help others to improve from
porn related problem. You are guy will be remembered for long. Ive learnt porn related problem knowledge from you. You have helped me, I'm still recovering, to recover from pron. I honour you. Your help make me do the same thing (service) to others.

Anonymous Comment

Thank you for your tireless work in the freedom of so many men from pornography Gary! Your life and work will never be forgotten or taken for granted ~ it will live on🙏
Prayers for the family

Andrea Assenza

Dear Gary ,
Thank you for the work you have done over the years with your research , I am forever grateful !
See you on the other side Gary !
A presto !

Lewis

Thank you for all the work you have done Gary. You have saved many lives with your research, mine being one of them. I came across your book just as my problem was getting out of control. I will be forever grateful for everything you have done. Thank you Gary. Sending love to you all. Rest in Peace.

Lewis
20 year old from Scotland in recovery.

Paranimmita

I am on my way to becoming a monk which was the life that I always wanted, but always fell short of till I came across your legacy. Had it not been for the impact you had on the movement of liberating people from PMO, then I probably wouldnt be where I am now. May you attain Nirvana in a future life.

Anonymous Comment

This unbelievably sad news has really hit me harder than I would have believed.
Gary changed my mind and my life, and will continue to do so.
His influence is immeasurable.

Zahy

Gary Wilson's book "Your Brain on Porn" is a source of enlightenment that changed how I looked at porn and helped me through my recovery journey to freedom.
He's alive through his book which will continue reforming youths' lives.

Jake

Not often the heart hurts hearing about the passing of a man I knew little about. But you helped me Gary. More than you could ever have known. Thank you for speaking up and speaking out. Thank you for savings myself and millions of others, some of whom have not yet seen your work. Rest easy ❤️

Anonymous Comment

During that Tedx talk you used the term "game changer." The game changer for me was your talk. Thank you Gary, with much gratitude.

xiexiufeng

I am a man from China. I am so sad to hear the news.

Thank you Wilson, thank you for you help!

We love you Gary.

Ayla

Thank you for giving us insight and helping us improve both our mental and physical health. May you rest in peace.
12