Thank you so much for your comments ❤️. Videos, photos, and memories from those of us who were close to Gary will be added throughout the week.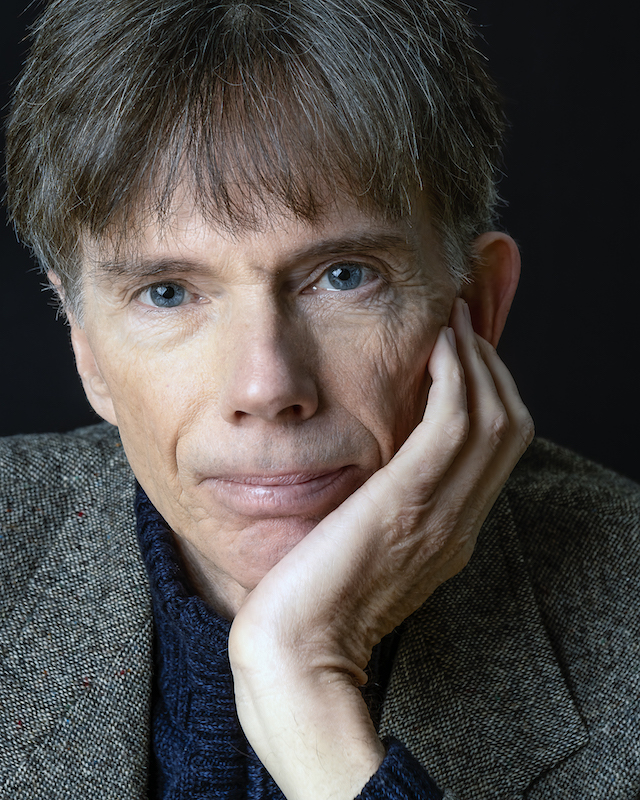 14
Mikel MF

As a man who consumed porn during all his youth, unaware that it was the cause of many negative effects in my personal and intimate life, discovering his TED talk and research in the field was immensely important. I think his contribution to so many people and to the world is priceless.

I want to send my gratitude for what he did, and my condolences and support to his family and friends in this difficult moment. Thanks, Gary Wilson!

Rob

Gary did so much to show the health harms of pornography, and stuck at it even when the going wasn't easy. His work has hugely helped me personally, and I will always be grateful.

All my condolences and love to Gary's family and friends.

Anonymous Comment

I'll just say this, the work of this man helped me more than any other man could have. God bless him and his family.

Leeza

I met Gary in a massage school anatomy classroom in 2000. it's not cause he's gone now from earth plane that I say this. He was the best teacher I've ever had, he was aware of teaching psychology and at the time I had a lot of anxiety about learning and had believed for years that I had a disability in that department. I felt met and seen by him, he was light and funny and I often think about him.
Thanks Gary for being in my life.

Anonymous Comment

I will forever be grateful for the outstanding contributions Gary Wilson has made. As the spouse of a recovering sex addict, Gary Wilson's research, insight, and compassionate approach gave me a light at the end of an agonizingly confusing tunnel. I have long been a fan of neuroscience and will continue to honor Mr. Wilson's work.

Anonymous Comment

Gary wilson deserved all honours for changing the way the world see porn,it is just like the way Albert Einstein changed the way scientist think about space and time.
I love gary and i miss gary.he left amazing knowledge to the world.

John D

I am so eternally grateful to Gary and those who supported him. May his work live on forever and continue to fight this insidious disease in our society that took hold of my life for 30 years, nearly sending me to my own incarceration and eventual death. Gary's work has been instrumental in my recovery.

John Kravitz

I just want to offer one more condolence to Gary's family. I send a prayer for your healing and embracing of life. I send my prayer as a stranger who is grateful for Gary's dedication to writing "your Brain on Porn" and the awareness, healing and hope that it has brought to many of my clients who struggle with porn. His work also assisted me to be a better therapist and more fully understand this problem from a richer perspective.

Anonymous Comment

Gary, I first found your TED talk in february 2021, it wasn't the first time I realised my habits are unhealthy, but it was the first time I saw I am not alone in this and that many have succeeded at this battle. Your talk and book gave me motivation to change my life and now, after almost 4 months, I feel better than ever in the last few years. I am still fighting this fight, but without you I would probably never even think it is even possible - Thank you.

Dr. Heike Melzer

Gary was one of my thought leaders and visionaries, who was very important for my daily work as a neurologist, psychotherapist an autor. I was able to share my thoughts with him and I am very pleased to get to know him per video conference once. His videos, and the website "yourbrainonporn" I frequently recomment to my patients. My last direct contact with him was in autumn 2020. I will miss his comments, posts and the personal exchange. It is very sad news. Gary will live on in many hearts and I will continue to share his knowledge. My sincere condolences to the family and closer friends!

Milton

Estou realmente devastado com essa notícia. Esse homem mudou a vida de milhões e merece todo o respeito e admiração!

Certamente ele cumpriu uma maravilhosa missão aqui na Terra.

Que Deus o tenha com muito carinho, pois seremos ETERNAMENTE gratos pelo seu trabalho.

Daniel Caxias

Eu me tornei quem eu sou hoje graças as suas pesquisas
Se não tivesse inspirado a minha coragem, minha alma já estaria morta

Seu legado permanecerá conosco!

Matthew DeSimone

Gary was an inspiration to me. His quest for knowledge in this muddy field was truly impressive. He put forth so much time and effort only for the betterment of other people's lives. I would be in a very different place today if it wasn't for Gary. Thank you for all that you did, and my deepest condolences to his family. Rest in peace.

Rafael Rossi

Gary not only had the insight to associate the neurochemical theory of addiction with the consumption of pornography, but also the courage to promote these discoveries amidst various criticisms, persecutions and a decadent academic community, blind and attached to old and useless paradigms.

Pursued by the porn industry and alleged colleagues who call themselves "scientists", he has spent the last few years basically defending himself from offenses, lawsuits and slander.

Despite not having received all the credit he deserves in life, he did the main thing, that is, the practical and useful part of showing the truth on a subject hitherto surrounded by prejudices, pseudo theories and quackery. And with that attitude, it has impacted millions of lives, including mine.

Here is the record of my eternal gratitude and good wishes to this man and his family.

Rafael Rossi

Dr Francesco Perrone

Thank you Gary Wilson, for the bottom of my heart. You are an inspiration, a mentor, a hero. You saved my life, and millions of other ones. God bless you.

Teodor Stoyanov

I just want to say that his work has been an eye-opener and a guide for me in my life and has extremely contributed to my well-being. A BIG THANK You, rest in piece, and condolences to his family.

Jill Manning, Ph.D..

Relentless.
Laser-focused.
Loyal.
Smart.
Courageous.
Steadfast.
Kind.
Devoted.
Unique.

These are the words that come to mind when I think of Gary.

I have been immeasurably impacted by his example and leadership, and I am deeply grateful for his work and life.
Although Gary is irreplaceable, he has inspired countless men and women to carry on in a movement that has never been more important. Thank you, Gary.

My heart goes out to Gary's family and closest friends; I pray each of you will be comforted and strengthened during this period of transition and loss.

With fond admiration and deepest sympathy,
Jill

Brian Tierney

Gary, I remember deep peels of belly laughter in your classes- no small task considering that you were an iconoclast dedicated to uprooting the new age arrogance I was immersed in at the time. It is a very rare teacher indeed to be able to get a person to laugh at their own ignorance! You are a model for my teaching and when my students laugh I can imagine that the sound echoes out to your memory as a tribute to you and your inspiration. Hi Marnia, my condolences to you, I hold you dear in my heart.

Anonymous Comment

I am from India. Thank you for bringing the PMO problem into the limelight. You truly have helped people in recognizing this problem as an addiction. It is sad that even highly skilled doctors and reputed medical organizations turn a blind eye to it by calling it "Healthy" and "Normal". I inherently knew that PMO was something bad that I was doing, but because of people like you, I have understood that it's destructive. I am 21 and I have engaged in PMO for about 5 years and P for around 9 years. Although I have been pretty successful in academics till now, the addiction is getting a hold over me and I am unable to study peacefully. I was one of the grittiest and persistent fellows in my class and among my peers. PMO has drained me completely of my grit. I was known for my grit! My mental and physical health are taking a hit and I think this time for sure I will get rid of PMO once and for all. My exams are due in a few months and with perseverance I will be able to ace it. Wish me luck!

Let your team continue to do the tremendous work of changing people's lives.
May your soul rest in peace. Thank you once again!

Enrique Olvera

Escribiré estas palabras en español, ya que mi nivel de escritura del idioma inglés es bajo. Agradezco a Gary Wilson por haberse enfocado en el estudio de la pornografía, y más aún por darse a la tarea de escribir un libro sumamente bueno, el cual leí y comprendí a pesar de la baja comprensión lectora del idioma inglés, y que deseo con mucha fuerza que sea traducido al español. Sé que con su honestidad intelectual y saber científico ayudó a muchas personas a salir del problema de la pornografía, y que a otros como yo ayudó con un corpus científico para continuar investigando sobre la porno. En mi caso, curso una maestría en psicología y estoy estudiando sobre la porno; hecho que parece incómodo para algunos profesores, quienes, si no la promueven, al menos la ven como inofensiva.
Descanse en paz, profesor.
14