Thank you so much for your comments ❤️. Videos, photos, and memories from those of us who were close to Gary will be added throughout the week.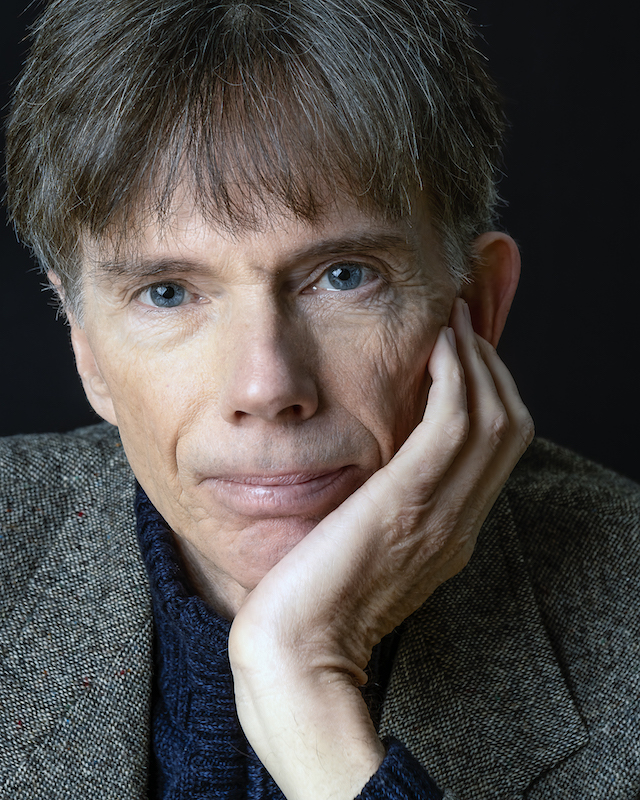 14
Daniel Caxias

Eu me tornei quem eu sou hoje graças as suas pesquisas
Se não tivesse inspirado a minha coragem, minha alma já estaria morta

Seu legado permanecerá conosco!

Matthew DeSimone

Gary was an inspiration to me. His quest for knowledge in this muddy field was truly impressive. He put forth so much time and effort only for the betterment of other people's lives. I would be in a very different place today if it wasn't for Gary. Thank you for all that you did, and my deepest condolences to his family. Rest in peace.

Rafael Rossi

Gary not only had the insight to associate the neurochemical theory of addiction with the consumption of pornography, but also the courage to promote these discoveries amidst various criticisms, persecutions and a decadent academic community, blind and attached to old and useless paradigms.

Pursued by the porn industry and alleged colleagues who call themselves "scientists", he has spent the last few years basically defending himself from offenses, lawsuits and slander.

Despite not having received all the credit he deserves in life, he did the main thing, that is, the practical and useful part of showing the truth on a subject hitherto surrounded by prejudices, pseudo theories and quackery. And with that attitude, it has impacted millions of lives, including mine.

Here is the record of my eternal gratitude and good wishes to this man and his family.

Rafael Rossi

Dr Francesco Perrone

Thank you Gary Wilson, for the bottom of my heart. You are an inspiration, a mentor, a hero. You saved my life, and millions of other ones. God bless you.

Teodor Stoyanov

I just want to say that his work has been an eye-opener and a guide for me in my life and has extremely contributed to my well-being. A BIG THANK You, rest in piece, and condolences to his family.

Jill Manning, Ph.D..

Relentless.
Laser-focused.
Loyal.
Smart.
Courageous.
Steadfast.
Kind.
Devoted.
Unique.

These are the words that come to mind when I think of Gary.

I have been immeasurably impacted by his example and leadership, and I am deeply grateful for his work and life.
Although Gary is irreplaceable, he has inspired countless men and women to carry on in a movement that has never been more important. Thank you, Gary.

My heart goes out to Gary's family and closest friends; I pray each of you will be comforted and strengthened during this period of transition and loss.

With fond admiration and deepest sympathy,
Jill

Brian Tierney

Gary, I remember deep peels of belly laughter in your classes- no small task considering that you were an iconoclast dedicated to uprooting the new age arrogance I was immersed in at the time. It is a very rare teacher indeed to be able to get a person to laugh at their own ignorance! You are a model for my teaching and when my students laugh I can imagine that the sound echoes out to your memory as a tribute to you and your inspiration. Hi Marnia, my condolences to you, I hold you dear in my heart.

Anonymous Comment

I am from India. Thank you for bringing the PMO problem into the limelight. You truly have helped people in recognizing this problem as an addiction. It is sad that even highly skilled doctors and reputed medical organizations turn a blind eye to it by calling it "Healthy" and "Normal". I inherently knew that PMO was something bad that I was doing, but because of people like you, I have understood that it's destructive. I am 21 and I have engaged in PMO for about 5 years and P for around 9 years. Although I have been pretty successful in academics till now, the addiction is getting a hold over me and I am unable to study peacefully. I was one of the grittiest and persistent fellows in my class and among my peers. PMO has drained me completely of my grit. I was known for my grit! My mental and physical health are taking a hit and I think this time for sure I will get rid of PMO once and for all. My exams are due in a few months and with perseverance I will be able to ace it. Wish me luck!

Let your team continue to do the tremendous work of changing people's lives.
May your soul rest in peace. Thank you once again!

Enrique Olvera

Escribiré estas palabras en español, ya que mi nivel de escritura del idioma inglés es bajo. Agradezco a Gary Wilson por haberse enfocado en el estudio de la pornografía, y más aún por darse a la tarea de escribir un libro sumamente bueno, el cual leí y comprendí a pesar de la baja comprensión lectora del idioma inglés, y que deseo con mucha fuerza que sea traducido al español. Sé que con su honestidad intelectual y saber científico ayudó a muchas personas a salir del problema de la pornografía, y que a otros como yo ayudó con un corpus científico para continuar investigando sobre la porno. En mi caso, curso una maestría en psicología y estoy estudiando sobre la porno; hecho que parece incómodo para algunos profesores, quienes, si no la promueven, al menos la ven como inofensiva.
Descanse en paz, profesor.

Luciano

I would like to thank Gary Wilson for opening my eyes to the problem that is the consumption of pornography.

You have my sincere sympathy.

Anonymous Comment

Today i got really sad opening the reddit page and finding out that Gary Wilson is no more. I am from India and I live in a rural area where I don't know any other person who I can talk about this topic (porn). I cannot thank you enough Gary for the countless efforts and time you have put in to help people like me. I am still struggling to quit porn but reading your work I learned more about addiction and I have been trying to get rid of other addictions in my life.

Rest in pease Gary. You have done great work and will be remembered forever.
Love to you and your family <3.

Joe

Gary's book "Your Brain on Porn" was an enormous benefit to me when I needed it. I owe much of my development to his work and effort and I thank him deeply. Thanks Gary, and rest well!

Bru Capellà

Thanks Gary por everything.. His Ted Talk changed my life forever and inspired me to spread this message of how porn affects our lives. His work will continue to help millions of others. Rest in peace.

Michelle

I hope his website will remain online. He has contributed so significantly, in such an incisive way, to the discussions about the harms of porn. His commitment to doing good was so evident, and I'm grateful I had the chance to ever hear him speak in person once. God bless you, his family and close friends, in this significant loss.

Anonymous Comment

Hi, i am from Nigeria.i felt terribly bad by the death of our master gary bruce wilson,public health advocate,and an educator.i have never met gary but significantly influenced by his work,his amazing book and website has and is still helping millions of people,i hope that oneday scientific consensus will support Gary's idea that porn can be addictive and can affect sexual perfomance.

My condolence goes to marnia,arion sprague,gabe deem,noah church,alexander rhodes,laila mickelwait,the rest of Gary's family and friends,and thousands of recovering porn users in all parts of the world.

I hope hiis website will continue to survive and be managed by his family,may his life continue to be a blessing.
##gary wilson is my master,hero,and a role model##

LongWayToGo

I am deeply saddened by the demise of Mr. Gary.

The TED talk given by him was an eye opener. There were several success stories on ybop website which re-instated the faith that I can heal.

I will miss him. RIP sir.

Anonymous Comment

Gary was one of those people who will live on forever through his amazing work and legacy. He had such a huge impact on millions of people who viewed his Ted Talk, and has been a positive influence for this generation and generations to come. You will be missed by many. My sincere condolences to you all.

Kalesh

One of my favorite teachers of all time. So blessed to have gotten good time with him.
I know he will live in my heart forever.
Heartwoodie friend
Kalesh

Patricia

Rest in Peace, Gary.
You might have saved my family/

Kristen Jenson

Gary Wilson was one of those rare, genuine people who selflessly work for the good of people he didn't ever or would not ever know. Gary never worried about attribution, but gave freely of his time to the cause of truth about how harmful pornography is. His information and YouTube videos helped inspire my work in writing Good Pictures Bad Pictures. And later, Gary was always available to make sure the science in my books and articles was accurate. Gary was giving. He was good. You could just feel it when you were around him.

Gary was a stickler for the truth. He was brilliant in assessing new research, pointing out the strengths and weaknesses of the research methodology of any study.

Gary's goodness was a perfect foil to the evil of the porn industry and the people who harassed him. He never gave in and he never backed down. He was a gentle man who was a relentless and courageous voice for the truth. I am deeply grateful for his monumental work. My heart goes out to his wife Marna and son Arion.
14