Thank you so much for your comments ❤️. Videos, photos, and memories from those of us who were close to Gary will be added throughout the week.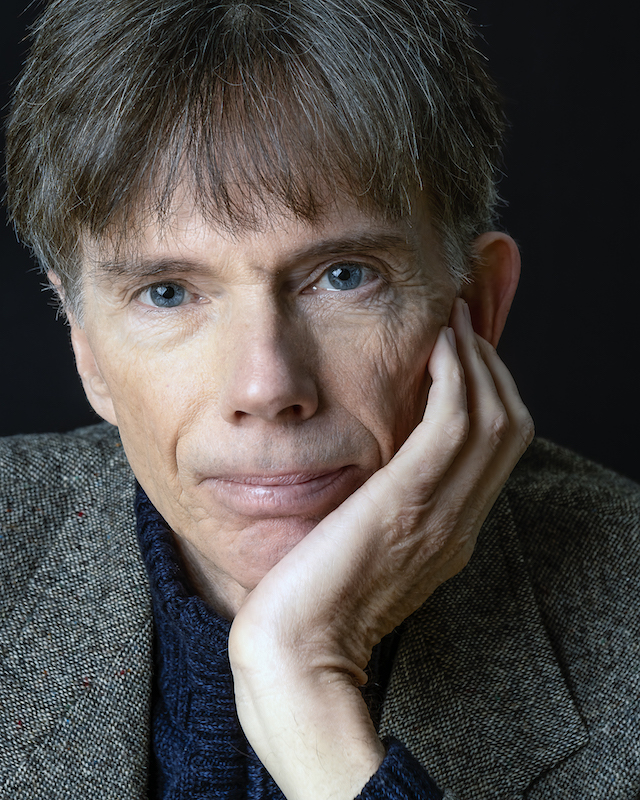 15
Anonymous Comment

May. 24th, 2021

Permalink

I have no words for all things this guy did. Thanks man, you saved my, and millons of other lifes. I´m grateful for your work. We all miss you so much.

Chris

May. 24th, 2021

Permalink

His knowledge and dedication to YBOP has literally saved my life and my future, as well as countless others. I will never forget him.

LAUREEN SUTTON

Gary, I'm already missing your presence! Thank you for being such a good friend, brilliant instructor, wise counsel, encouraging mentor, and fabulous example of living true to your beliefs. And... funny! You made me laugh!! You took me under your wing as a new graduate at AIM and helped me grow and believe in my own gift as an instructor. I could hardly believe you trusted me enough to hand me your courses to teach, but you did! I would never be who I am today without that mentorship at such a crucial moment in my growth. Thank you for so many hours of counsel and advice as Bryn and I were stepping into the big shoes of becoming school owners. Phew. We had your support and it meant everything to us.
Bryn and I were just reflecting on all the AIM graduates who never actually met you, but who know your name as the super smart guy who figured out how to teach Kinesiology in a brain-friendly way that everyone could handle, and as the Fascia Wizard who inspired such a significant part of the AIM curriculum. You're a great man with a brilliant mind, huge heart, and unassuming approach. May your example continue to inspire.

Charlene Khan

I first met Gary when he arrived at Heartwood Institute as a student in 1987. I have so many awesome memories of times spent with Gary! Loved his sense of humor(what a jokester he could be!), his friendship, his being, and what a great teacher. Heartwood was blessed to have him as a student and a teacher! I was blessed to have him as a friend! Sending love and strength to his family! I Love You Garr! May you soar free!

Pat Doane

With great admiration and appreciation for Gary as a model person lived his values personally and professionally. His gift of excellent research, teaching, and publishing will continue to bless people throughout the world for generations. May the family and friends find comfort and peace over time.

Tanith Carey

I am a UK parenting author and journalist ('What's my Teenager Thinking?'/'Girls, Uninterrupted' ) who has been writing on the effects of porn for over ten years. Gary was always extremely supportive and generous with his time when I asked for his help - and I hope I helped spread his findings. What a good and brave man he was. A huge loss. His work will live on.

Tanith Carey

I am a UK parenting author and journalist ('What's my Teenager Thinking?'/'Girls, Uninterrupted' ) who has been writing on the effects of porn for over ten years. Gary was always extremely supportive and generous with his time when I asked for his help - and I hope I helped spread his findings. What a good and brave man he was. A huge loss. His work will live on.

Mary Sharpe

Losing Gary is like losing a beloved brother. His depth of knowledge of this important subject and dedication to teaching it, all laced with his ever present humour, made him a joy to work with.

He listened carefully to men who were reporting unaccounted for sexual dysfunctions and diminished interest in real partners when no one else was making a connection to the now readily available, high speed internet porn. He diligently sought out and dissected the academic literature as it rolled out and inspired users to consider experimenting with quitting porn to release them from the impairments compulsive use of porn was causing them. He combined that theoretical knowledge of porn-induced brain changes with the good news, real life stories of users who had quit porn to produce the life saving TEDx talk in 2012 "The Great Porn Experiment". His remarkable teaching prowess became the inspiration for our education charity, "The Reward Foundation - Love, Sex & the Internet". We wanted to help spread the priceless information mined by Gary that users were not lost and broken, but could free themselves from the treacherous siren calls of Internet porn.

Gary loved Marnia with a tenderness and devotion that is rare, and he had a similar love for his beloved son Arion. I count myself fortunate to have known him as a friend and colleague for many years. He will be deeply missed. I find some comfort in knowing that his great work will live on to help many others and that we can feel like he is still with is by listening to the many talks, videos and podcasts that he made. Farewell, dear friend and teacher.

I have been hearing this music in my head since Gary left us. It is called "Sicilienne" by an eighteenth century Austrian woman composer called Theresia von Paradis. I like to think that she has come from paradise to bring Gary home.

Dr Darryl Mead

Gary changed the way the world thinks about pornography.

As the key mind behind the peer-reviewed paper 'Is Internet Pornography Causing Sexual Dysfunctions? A Review with Clinical Reports', Gary helped to change the face of pornography research.

This paper put the term Pornography Induced Erectile Dysfunction (PIED) into the scientific literature. By saying that pornography was potentially harmful Gary and his co-authors, seven US Navy doctors, faced massive resistance from supporters of the pornography industry. Gary bravely resisted every effort to have publication of the paper blocked. His persistence was rewarded. It has now been cited 131 times and is the most widely read paper the journal Behavioural Sciences has ever published.

Gary's other huge contribution is the website yourbrainonporn.com. In the past year over 3.6 million people have used it as their trusted source of publicly available information about the harms of pornography. We will help it grow even stronger over the coming months and years.

What an achievement. I will miss Gary every day.

Anonymous Comment

The work of Mr Gary will be remembered and cherished for generations to come. Through his work Mr Gary has saved millions of lives , marriages , dreams & aspirations from jeopardy.

You will be missed Sir, can't thank you enough for your contribution.

Anonymous Comment

Gary's work was essential to understand what I was going through, being a porn consumer since early adolescense.
Having followed Gary since 2013, right before he published his book, I can tell that he always defended his thesis using evidence and reason, and never flinched when deniers harassed him miserably.
For that reason, I consider him a true champion of critical thinking and truth-seeking. A pioneer who raised awareness about an emerging problem — despite the backlash he was going to face from the billionaire porn industry — and helped thousands of individuals along the way; his legacy will still help many others all around the world.

My condolences from Spain. R.I.P.

Jeff Carella

Gary was always very kind to my sister Kim & me. My fondest memories with Gary included shooting hoops together when he was in town or blasting The Beach Boys during our visit to Oregon. Gary will be missed dearly!

Lisa L Thompson

As devasting as the news of Gary's passing is to his friends and allies, I can only imagine the pain that his wife Marnia and son Arion must be feeling. I hope that the messages that have been shared here help bring you both comfort as you grieve the loss of a devoted husband and father.

There can be no doubt of the strength of Gary's passion, intelligence, warmth, and fortitude. In the years since I got to know him, I've had the deepest respect for his work and honestly have been in awe of his encyclopedic knowledge on the harms of pornography. Time and time again, I have relied on his website as "the place" to get the right information. His work has truly empowered a movement and helped set untold numbers of people free from their pornography addictions. He helped and inspired so many of us involved in the fight to end sexual exploitation with his wisdom and wit and by serving as the watchman on the wall. With his passing the world has lost an incredibly special and irreplaceable individual.

Anonymous Comment

I m eternally grateful for your work. May you soul rest in peace.

André da Conceição Rigon Bazzo

almost a year ago I found out about my porn addiction through Mr. Wilson's ted talk and found out even more when I searched his website, since then I've been talked about and informed about the harms of porn on social media, for sure it was my biggest influence and inspiration for me to have had that attitude. I have no words to thank you for all the work he's done and what it's meant to me. My condolences to family and friends and I will miss him very much.

Gabriel

Gary, you are an absolute legend. Thank you for saving my life.

Jennifer Schneider

Marnia, I am so sorry for Gary's loss! You and he have been active for so long at SASH. I'm sure he will be missed!
Jennifer

Felix

Gary opened the eyes to my excessive porn and masturbation habit that destroyed my life. My life changed dramatically since I stopped PMO 3 years ago. A man that I never met changed my life to the better. Without his engagement I wouldn't be able to face the difficulties life put in front me since my fathers brain aneurysm popped. I'm able to take care of my family and thus give my family a positive outlook on life. On my very dark days I wouldn't be able to cope with this very difficult life situation. It's not an exaggeration that this man contributed heavily to avoiding my suicide. You never know what the waves of life will do to others. The waves Gary created are positive waves that bring hope, happiness and a lot of potential to future generations.

Matt Dobschuetz

Gary's work is a first step for many guys struggling with excessive porn use. His TEDx talk was the first place I saw him. I remember watching it saying, "YES!" It was perfect. He was the right guy at the right time to deliver the message. We are all deeply indebted to him.

Juan

Thank you for helping us recover our lifes. Me and many others wouldn´t be where we are without you.
15