Thank you so much for your comments ❤️. Videos, photos, and memories from those of us who were close to Gary will be added throughout the week.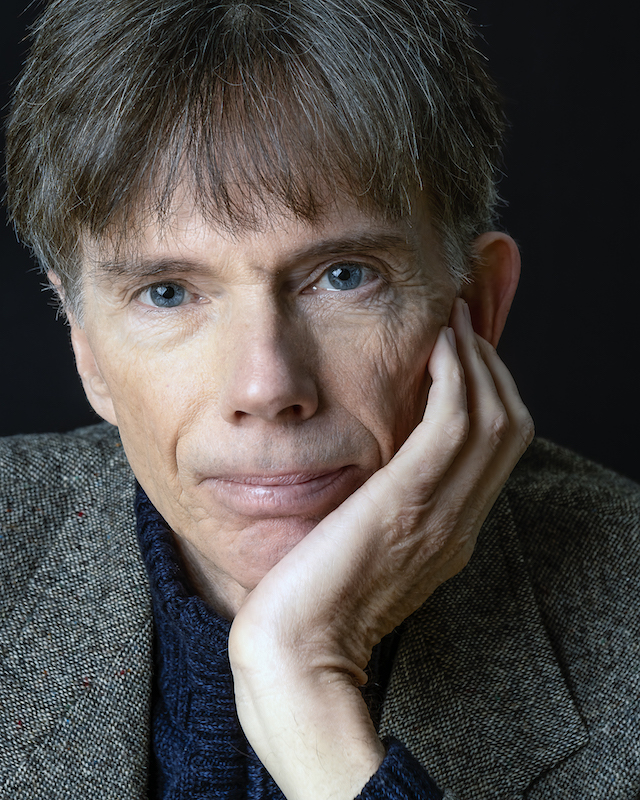 15
Todd

Rip sir gary wilson .helping people whom feel broken lethargic and want people to be in healthy relationships and feel more emotion and love,and marriages and jobs to be saved or new jobs and better health ..Condolences to his family and friends .Never new he was ill .

Natan Rufino

I'm a Brazilian guy of 49 years of age who was deeply blessed by his wisdom and guidance since year 2013. We talked a little bit through emails and I even invited him him to come to Brazil to teach about his discoveries and he said he would rather stay in the states. He told me that his book would be translated and published in Brazilian Portuguese, and I really would love to know if this job has already begun, or of we can go for it so that we may spread all over Brazil his powerful and gentle voice. I'll miss his humor and intelligence, but I'll never forget his words and his courage! Love you Doc! Every time I would call him "Doc", he'd replied "I'm not a Doc"... My love for the family and friends! ❤️

Anonymous Comment

I have been trying to quit porn for 15 years with only any tangible progress and change in the last half year, but I do feel so much different. I only just learned of Gary's work from a past on nofap on reddit and I have been combing over his work and listening to his lectures at work since. It breaks my heart that Gary has passed as I feel men like him and the people that he helped changed from his work are necessary for the betterment of not just individuals, but all people. I can only hope further research comes out to prove Gary's points further. My best wishes go out to the family for the loss of Gary, I hope you're all doing well.

Trout America

It was an honor to work with Gary a bit, and to carry on the work he did creating the kinesiology course at AIM. It was a pleasure getting to know him a bit, his open-minded brilliance, kindness and dignity through struggles, and absolutely great sense of humor. He will be missed.

Anne Blythe

Gary was an advocate for victims of abuse. As the spokeswoman for the largest organization for women affected by their husband's porn use, I was so grateful for Gary's perspective. He really understood the danger and difficulty partners of porn users face daily. He had compassion, understanding, and a will to cut through the falsehood's many pornography addicts and the porn industry push. He was a true advocate for victims, and I will miss him dearly.

Tárik Nedher Granetto Dabbous

I discovered that I had a pornography addiction by searching about social anxiety on youtube and finding Gary's amazing Ted Talk about it. One of the most common symptoms was social anxiety, he said. Since then, I'm fighting my addiction, and just now, reading on NoFap forum I discovered he passed away. I'm from Brazil and I believe Gary is helping the whole world with his lectures, videos and his site yourbrainonporn. My condolences to all his family and let's honor his legacy by fighting this horrible addiction that is destroying lives all around the world. Thank you, Gary Bruce Wilson!

Warren Binford

Gary was a bright light that helped to guide us in one of the darkest places of our world. We are so grateful for his life and humble and generous service to so many!

Drew

I'm from Brazil.
Garry helped a lot of people at world, your work deserve to be remembered for eternity. And too your courage for go against the modern discurss.
I only want to thank for to help me and more people.
Rest in peace.

Mikel MF

As a man who consumed porn during all his youth, unaware that it was the cause of many negative effects in my personal and intimate life, discovering his TED talk and research in the field was immensely important. I think his contribution to so many people and to the world is priceless.

I want to send my gratitude for what he did, and my condolences and support to his family and friends in this difficult moment. Thanks, Gary Wilson!

Rob

Gary did so much to show the health harms of pornography, and stuck at it even when the going wasn't easy. His work has hugely helped me personally, and I will always be grateful.

All my condolences and love to Gary's family and friends.

Anonymous Comment

I'll just say this, the work of this man helped me more than any other man could have. God bless him and his family.

Leeza

I met Gary in a massage school anatomy classroom in 2000. it's not cause he's gone now from earth plane that I say this. He was the best teacher I've ever had, he was aware of teaching psychology and at the time I had a lot of anxiety about learning and had believed for years that I had a disability in that department. I felt met and seen by him, he was light and funny and I often think about him.
Thanks Gary for being in my life.

Anonymous Comment

I will forever be grateful for the outstanding contributions Gary Wilson has made. As the spouse of a recovering sex addict, Gary Wilson's research, insight, and compassionate approach gave me a light at the end of an agonizingly confusing tunnel. I have long been a fan of neuroscience and will continue to honor Mr. Wilson's work.

Anonymous Comment

Gary wilson deserved all honours for changing the way the world see porn,it is just like the way Albert Einstein changed the way scientist think about space and time.
I love gary and i miss gary.he left amazing knowledge to the world.

John D

I am so eternally grateful to Gary and those who supported him. May his work live on forever and continue to fight this insidious disease in our society that took hold of my life for 30 years, nearly sending me to my own incarceration and eventual death. Gary's work has been instrumental in my recovery.

John Kravitz

I just want to offer one more condolence to Gary's family. I send a prayer for your healing and embracing of life. I send my prayer as a stranger who is grateful for Gary's dedication to writing "your Brain on Porn" and the awareness, healing and hope that it has brought to many of my clients who struggle with porn. His work also assisted me to be a better therapist and more fully understand this problem from a richer perspective.

Anonymous Comment

Gary, I first found your TED talk in february 2021, it wasn't the first time I realised my habits are unhealthy, but it was the first time I saw I am not alone in this and that many have succeeded at this battle. Your talk and book gave me motivation to change my life and now, after almost 4 months, I feel better than ever in the last few years. I am still fighting this fight, but without you I would probably never even think it is even possible - Thank you.

Dr. Heike Melzer

Gary was one of my thought leaders and visionaries, who was very important for my daily work as a neurologist, psychotherapist an autor. I was able to share my thoughts with him and I am very pleased to get to know him per video conference once. His videos, and the website "yourbrainonporn" I frequently recomment to my patients. My last direct contact with him was in autumn 2020. I will miss his comments, posts and the personal exchange. It is very sad news. Gary will live on in many hearts and I will continue to share his knowledge. My sincere condolences to the family and closer friends!

Milton

Estou realmente devastado com essa notícia. Esse homem mudou a vida de milhões e merece todo o respeito e admiração!

Certamente ele cumpriu uma maravilhosa missão aqui na Terra.

Que Deus o tenha com muito carinho, pois seremos ETERNAMENTE gratos pelo seu trabalho.

Daniel Caxias

Eu me tornei quem eu sou hoje graças as suas pesquisas
Se não tivesse inspirado a minha coragem, minha alma já estaria morta

Seu legado permanecerá conosco!
15