Thank you so much for your comments ❤️. Videos, photos, and memories from those of us who were close to Gary will be added throughout the week.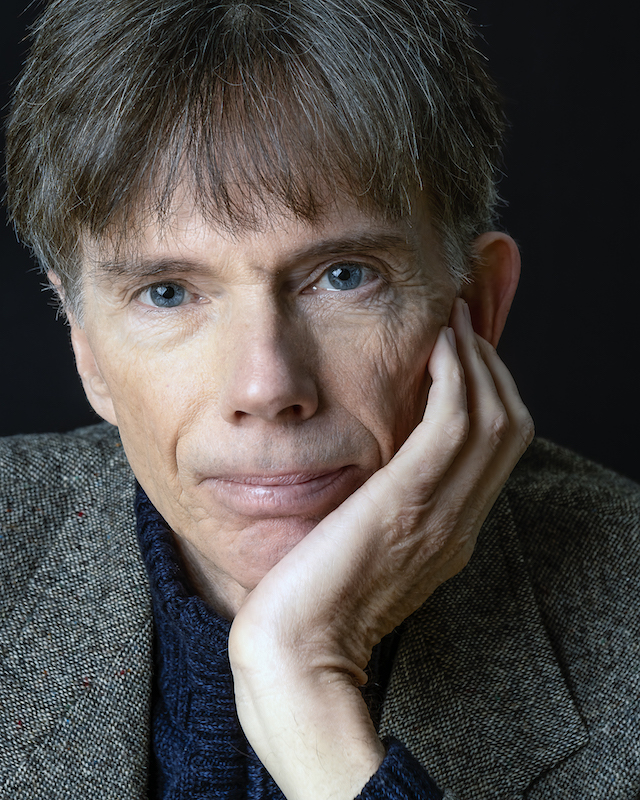 9
Anonymous Comment

Jun. 13th, 2021

Permalink

Kudos to the great Legend who revealed the truth in front of the whole world and fought against the whole industry for the lifetime despite being called a pseudoscientist by some Idiots, he did not bother and carried the good work.You are our hero Gary and World was better place with you. We will carry Forward your Mission.

Rest In Peace Hero

shailesh

Jun. 13th, 2021

Permalink

thank you for everything.

Shamas

Jun. 12th, 2021

Permalink

Rest in peace Gary.

Quitting porn was essential for me to be the person I wanted to be. I found you through Mark Queppet and you were a pivotal person for porn recovery to take serious merit. Thanks for your work and we will continue to remind people of you, and will continue to honour your work through sexual self mastery, continuing to be clean from porn and being better versions of ourselves.

Thanks again.

Anonymous Comment

Jun. 12th, 2021

Permalink

Dear Mr. Wilson

You're the pioneer, you're on the frontline.
Your work will live on and continue to spread and bloom all across the world.
The knowledge that you have worked for will help countless people, and I thank you for that sincerely.

Thank you Mr. Wilson.

Anonymous Comment

Jun. 11th, 2021

Permalink

Thank you for everything you did, Gary, I'm still struggling but I will win this fight, and I would probably never have started if it weren't for you. Thank you.

IK

Jun. 11th, 2021

Permalink

RIP Gary. You are a beacon of truth and light! Thank you for everything you did for all young people across the planet. Your humbleness and kind spirit gives me inspiration to tackle all challenges head on. Thank you!

Anonymous Comment

You changed my life. Thank you.

Adam

He was the person who made me and a lot of other people really grasp the problem, whether or not we'd thought critically or heard about it before. He did it in an easy and funny way inspiring a positive movement on the internet and is in no doubt largely responsible for helping us improve ourselves, to leave modern vices behind and embracing realness

Condolences to his family and friends. Rest in peace Gary

Phil

Without a doubt it was Gary's work that really helped to turn my life around from going in a dark direction. His eye opening work was exactly relevant to me, and was the only thing that made a difference in my life. Medications and therapy were a waste of time, as they were only looking at symptoms, it was Gary's work on YBOP that spoke to the true causes of my issues, and gave me understanding, hope, and a real path forward to deal with my issues.

It's been several years since I first found his work, and I now have a wife and son, and honestly don't know if I would if I hadn't found his work. His impact on this world has been so positive, and will ripple on through time. Thanks Gary, you will be missed.

Anonymous Comment

I was shocked to learn about Gary's passing. A kind soul that we lost too soon.

Guillem

Just today I came to know about the sad news... Like many of us here, I did not know him personally. However, from his talks one can see that he was a very humane person. Hardworking and devoted to a cause that he truly believed in, to bring a grain of sand in this lonely world. Always with great humbleness. Many of us who struggle and struggled with many technology-related addictions will always be immensely grateful for his contribution... and willing for more like him to follow his path.

Anonymous Comment

I'm so shocked to hear about this! I'm incredible thankful for how Gary opened my eyes to the harm in porn and how he tweaked my life for the better. The impact he caused was felt all over the world, by millions of people, and his legacy will live on to continue impacting lives and saving them. Thank you so much Gary!

Jason Frost

Even though I did not know Gary personally, he was one of the few people I considered a hero and a mentor from afar. Gary's work gave me the confidence to join the fight over the past 6 years. His commitment to academic excellence, truth, and boldness is something I have strived to aspire to and emulate in my own life and work. Gary's humble heart, deep convictions, courage, strength and faithfulness to serve others gave me personally and countless others a model to look up to.

Gary gave us a powerful foundation of truth and solid academic success to stand on.

He was a true hero, pioneer and man of character.

I am deeply saddened by his passing, but know that he lives on in all who encountered him and his work. He will never be forgotten.

Anonymous Comment

I have had problems with porn since the age 12 or something around that.
I got familiar with NoFap 3 years ago, so at that time I was 16, I am now 19.
Because of the huge problem the excessive porn watching created, I have decided to write my graduation school work about negative effects of pornography.
When I got deeper into the problems connected with porn I also got familiar with the BigPorn websites and their trafficking/propaganda etc.
I am from Czechia which is a porn hotspot. Companies such as Bangbros, Xvideos, Xnxx, etc. are all under WGCZ Holding which is registered here.
They don't care about peoples lives or anything else other than money.
I will continue to fight on the good side.
Gary's work was my main source of information and everything he wrote about fitted my personal experience.
I am 100% sure he did everything to make world a better place. He helped me and a lot of other people.
I truly love you Gary and wish you peace!
I also wish that your family is strong as well, greetings from Czech republic.

Gokulakannan

I miss you sir. Your Tedx talk and your research on pornography gave me a big deal of awareness. Without you, I'd have suffered a great deal of depression during my teenage years. Thank you and your legacy will stay forever.

Thankyou Gary

Dear Gary,

Thank you so much for your contribution and work on the effects of pornography which has positively impacted my life even though you are not here to read this. I hope your spirit will live on and your impact on the world will never be forgotten.

hpant2004

English is not my native language so i am not sure if i am going to be able to convey what this man means to me ; in fact even if it was i am not sure if words are enough to describe this legend who single-handedly exposed one of the dirtiest markets and gave a voice to people like me whose lives had been destroyed by this addiction.
Thank you Gary your tireless dedication and your will will be carried forward by your followers and i will never forget until my own timely demise about the man who stood up and gave a voice to our voiceless community.

John G.

Gary, thanks so much for your work here on the physical plane. Your YT video of 8-10 years ago fully opened my eyes to the dangers of porn, and put me on a different, and much better path, with my wife. From your work, I learned of your wife's work with Karezza, and have been practicing such for approaching eight years. You and your wife did wonderfully important work to help us humans heal ourselves and our relationships. Again, thank you for your work here, and best wishes as you sort through things in the spiritual world and plan your next adventure.

Anonymous Comment

Gary's work over the past seven years has been more vital and fundamentally constructive than even the man himself might have believed. He has helped untold numbers of young men remove a blight from their lives, a poison that they were told was normal or even natural. With the information and support that he provided, these men were able to grab hold of their lives and move towards the future.

Thank you Gary Wilson.

leonard

thanks for what you have done. Your work gave me hope that recovery is possible.
9