Thank you so much for your comments ❤️. Videos, photos, and memories from those of us who were close to Gary will be added throughout the week.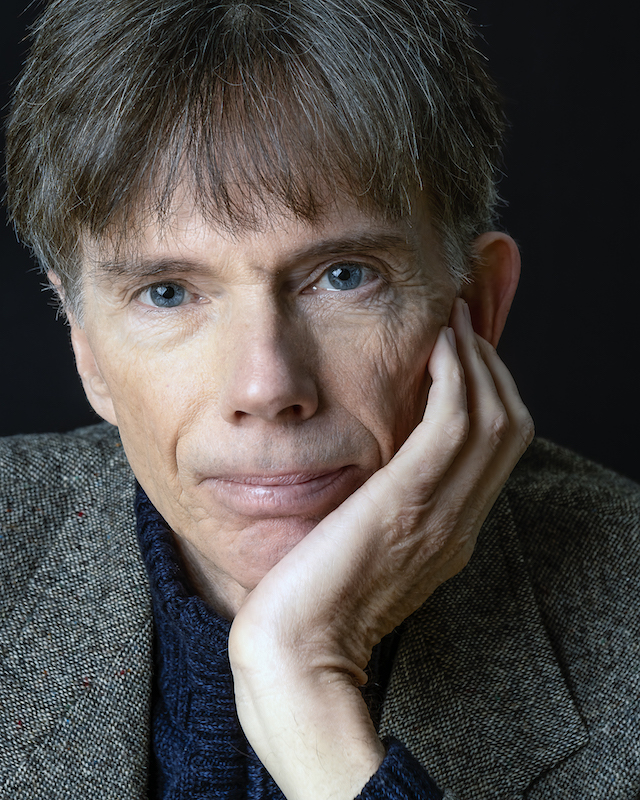 9
Max

Gary's lecture "The Great Porn Experiment" was the very first thing that started me along a long, incredibly difficult, but infinitely fulfilling path to recovery from a 20+ year addiction to porn that had held me back from my full potential since childhood. For that, let alone all of his other work, I will always be deeply grateful. Thank you, Gary. May you rest in peace.

Wilstan Castelino

His ted talk changed my life, being an open-minded person and non-religious, it was particularly difficult for me to come up with a reason to quit porn/fap. His insight on our brains on hyper stimulants, etc educated me and exposed me to our vulnerabilities as evolved creatures and further motivated me to learn more about the brain and its vulnerabilities. I could not thank him enough to save my life. You will always stay in my memory and I will make it my mission to carry on your work to future generations..

Denis

You change my life.thx for everything.

Josh

Dear Gary,

It is thanks to you that I'm on the path to recovery from a pornography addiction that plagued my teenage years. The importance of the work you've done cannot be understated, it is truly a great benefit to humanity. You've changed so many lives already and I truly believe we're only at the tip of the iceberg. You will continue to live on through your work, one recovery at a time. We cannot thank you enough! - Josh

tushar

he was great. loved his ted talk. explaied me properly for quit por#

Road2Recovery

Gary's legacy to me is giving people a wake up call that our new digital age is exposing blind spots in our psyche. We are vulnerable to having our preferences swayed, to having our behaviors changed. Gary helped people understand that one of those vulnerabilities is through our own sex drive. An entire digital marketplace for sex sprung up with the rise of the internet. And with it was a choir of people defending this new porn paradise, declaring it a new frontier of human sexual exploitation. Gary was the first person I heard who spoke of the concerns, not from a moralistic perspective, but from a biological one. Gary was a pioneer in questioning whether one's relationship to endless sexual stimulation might have hazards that had yet been unconsidered. We know that many questions still need answers, that the research is only just getting started. Gary helped bring that knowledge to the average person, to help others understand that their behaviors may infact be detrimentally impacted by porn use. His work has helped me, and through his legacy I will help others break habitual porn consumption and get their lives back. Thank you, Gary

Anonymous Comment

Thank you, thank you, thank you Gary! Many thanks for everything. Blessings and peace always

Gijs Boerema

I am 21 years old and I have been a porn addict for most of my life without realising it was damaging me.
Gary Wilson is the reason i found out how bad it actually is for you, i can't thank him enough for opening my mind.
He changed my life.

Anonymous Comment

Dear Gary. Your work and dedication is an enduring inspiration. You have helped me to recognize and begin heal a wound so deep in my soul that it cannot but fundamentally change who I am as a person; how I see the world and relate to those around me. I could not have embarked on this deep transformation without your efforts, and the efforts of those you inspired. Thank you, Gary. Rest in peace and love.

Starworld

Legends live on thank you for your work

Anonymous Comment

Saddened to hear of your loss. He was a highly intelligent man whos Ted talk i owe so much for. I hope he knew how much of an impact he made to many peoples lives.

Anonymous Comment

Kudos to the great Legend who revealed the truth in front of the whole world and fought against the whole industry for the lifetime despite being called a pseudoscientist by some Idiots, he did not bother and carried the good work.You are our hero Gary and World was better place with you. We will carry Forward your Mission.

Rest In Peace Hero

shailesh

thank you for everything.

Shamas

Jun. 12th, 2021

Permalink

Rest in peace Gary.

Quitting porn was essential for me to be the person I wanted to be. I found you through Mark Queppet and you were a pivotal person for porn recovery to take serious merit. Thanks for your work and we will continue to remind people of you, and will continue to honour your work through sexual self mastery, continuing to be clean from porn and being better versions of ourselves.

Thanks again.

Anonymous Comment

Jun. 12th, 2021

Permalink

Dear Mr. Wilson

You're the pioneer, you're on the frontline.
Your work will live on and continue to spread and bloom all across the world.
The knowledge that you have worked for will help countless people, and I thank you for that sincerely.

Thank you Mr. Wilson.

Anonymous Comment

Jun. 11th, 2021

Permalink

Thank you for everything you did, Gary, I'm still struggling but I will win this fight, and I would probably never have started if it weren't for you. Thank you.

IK

Jun. 11th, 2021

Permalink

RIP Gary. You are a beacon of truth and light! Thank you for everything you did for all young people across the planet. Your humbleness and kind spirit gives me inspiration to tackle all challenges head on. Thank you!

Anonymous Comment

You changed my life. Thank you.

Adam

He was the person who made me and a lot of other people really grasp the problem, whether or not we'd thought critically or heard about it before. He did it in an easy and funny way inspiring a positive movement on the internet and is in no doubt largely responsible for helping us improve ourselves, to leave modern vices behind and embracing realness

Condolences to his family and friends. Rest in peace Gary

Phil

Without a doubt it was Gary's work that really helped to turn my life around from going in a dark direction. His eye opening work was exactly relevant to me, and was the only thing that made a difference in my life. Medications and therapy were a waste of time, as they were only looking at symptoms, it was Gary's work on YBOP that spoke to the true causes of my issues, and gave me understanding, hope, and a real path forward to deal with my issues.

It's been several years since I first found his work, and I now have a wife and son, and honestly don't know if I would if I hadn't found his work. His impact on this world has been so positive, and will ripple on through time. Thanks Gary, you will be missed.
9