Thank you so much for your comments ❤️. Videos, photos, and memories from those of us who were close to Gary will be added throughout the week.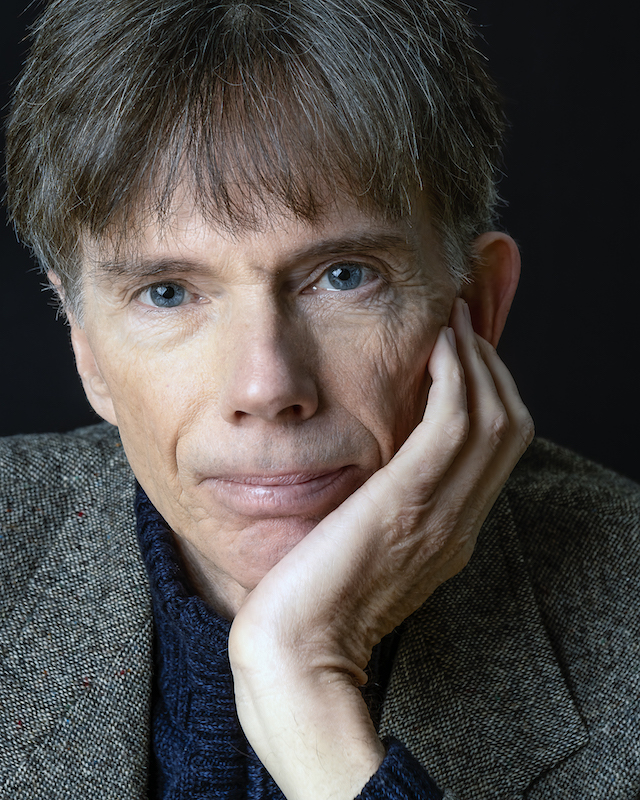 8
Leo

Gary's book changed my life. I have been without porn for a few months now and my life is so much better for it. His book was the wake call I needed to change my life. Thank you Gary. Many blessings for you and your loved ones.

Anonymous Comment

Just found out about Gary's passing. Shocking, just lost for words. My condolences to Marnia and the Wilson family.

I'm now going to make a renewed effort to quit PMO for good, to honor the legacy of this great man.

RIP Gary.

fappucino

Mr gary, may you rest in peace
a lot of industry giants are rejoicing over your passing,probably.

i've known you from your TED TALK, that i watched back in 2017
i still struggle with it to this day.
and i won't give up.

Anonymous Comment

I'm lucky I saw Gary's Ted talk early on in life.

Went from depressed and starting out from a hostile environment to being a successful entrepreneur with a beautiful family while still in my 20s.

The first push in my life was thanks to Gary. Thank you from the bottom of my heart.

It is sad that he is of those geniuses whose major contribution to humanity will only be truly understood and appreciated after his tragic passing. Condolences the entire family.

Anonymous Comment

Thank you for your book and website. It was the first scientific blog discussing this huge problem that I found support reading. My thoughts and prayers to his loved ones. Rest in peace.

John Grotegoed

I'm 3 weeks into NoFap after so many relapses and failures. I feel like this streak has been my strongest yet and I wouldn't have begun this journey without our pioneer, Gary Wilson to kickstart this new beginning for porn addicts. I have taken this journey alongside my friend, whose life was also ruined by porn and whom he also has Gary to thank for.

I was considering buying his book last night to implement a stronger reading habit and with the news just now reaching me, I feel it's my duty to at least save up until I can purchase it. For his sake.

Rest in peace.

Tony W

Gary was a leading figure in spreading awareness about the Porn industry and what it can do to your brain. A subject that many may find laughable yet in actuality this message cannot be more important in our current society.

Gary, a fine leader in many ways. Taken away too soon.
May god rest his soul in peace

Anonymous Comment

Thank you Gary for your revolutionary and brave fight against the evil of por* which plagues the humanity today. Your Ted Talk and other content really changed my life and freed me. I hope we carry forward the light you ignited, until it becomes as bright as the sun and whole of humanity wakes up. Rest in Peace, Gary. Thank you for everything.

Benjamin K.

The work of Gary and Marnia brought me from the depths of a pornography addiction to a healthy sexuality that I can fully integrate. I will be forever grateful. Rest in peace, Gary.

Max

Gary's lecture "The Great Porn Experiment" was the very first thing that started me along a long, incredibly difficult, but infinitely fulfilling path to recovery from a 20+ year addiction to porn that had held me back from my full potential since childhood. For that, let alone all of his other work, I will always be deeply grateful. Thank you, Gary. May you rest in peace.

Wilstan Castelino

His ted talk changed my life, being an open-minded person and non-religious, it was particularly difficult for me to come up with a reason to quit porn/fap. His insight on our brains on hyper stimulants, etc educated me and exposed me to our vulnerabilities as evolved creatures and further motivated me to learn more about the brain and its vulnerabilities. I could not thank him enough to save my life. You will always stay in my memory and I will make it my mission to carry on your work to future generations..

Denis

You change my life.thx for everything.

Josh

Dear Gary,

It is thanks to you that I'm on the path to recovery from a pornography addiction that plagued my teenage years. The importance of the work you've done cannot be understated, it is truly a great benefit to humanity. You've changed so many lives already and I truly believe we're only at the tip of the iceberg. You will continue to live on through your work, one recovery at a time. We cannot thank you enough! - Josh

tushar

he was great. loved his ted talk. explaied me properly for quit por#

Road2Recovery

Gary's legacy to me is giving people a wake up call that our new digital age is exposing blind spots in our psyche. We are vulnerable to having our preferences swayed, to having our behaviors changed. Gary helped people understand that one of those vulnerabilities is through our own sex drive. An entire digital marketplace for sex sprung up with the rise of the internet. And with it was a choir of people defending this new porn paradise, declaring it a new frontier of human sexual exploitation. Gary was the first person I heard who spoke of the concerns, not from a moralistic perspective, but from a biological one. Gary was a pioneer in questioning whether one's relationship to endless sexual stimulation might have hazards that had yet been unconsidered. We know that many questions still need answers, that the research is only just getting started. Gary helped bring that knowledge to the average person, to help others understand that their behaviors may infact be detrimentally impacted by porn use. His work has helped me, and through his legacy I will help others break habitual porn consumption and get their lives back. Thank you, Gary

Anonymous Comment

Thank you, thank you, thank you Gary! Many thanks for everything. Blessings and peace always

Gijs Boerema

I am 21 years old and I have been a porn addict for most of my life without realising it was damaging me.
Gary Wilson is the reason i found out how bad it actually is for you, i can't thank him enough for opening my mind.
He changed my life.

Anonymous Comment

Dear Gary. Your work and dedication is an enduring inspiration. You have helped me to recognize and begin heal a wound so deep in my soul that it cannot but fundamentally change who I am as a person; how I see the world and relate to those around me. I could not have embarked on this deep transformation without your efforts, and the efforts of those you inspired. Thank you, Gary. Rest in peace and love.

Starworld

Legends live on thank you for your work

Anonymous Comment

Jun. 13th, 2021

Permalink

Saddened to hear of your loss. He was a highly intelligent man whos Ted talk i owe so much for. I hope he knew how much of an impact he made to many peoples lives.
8