Thank you so much for your comments ❤️. Videos, photos, and memories from those of us who were close to Gary will be added throughout the week.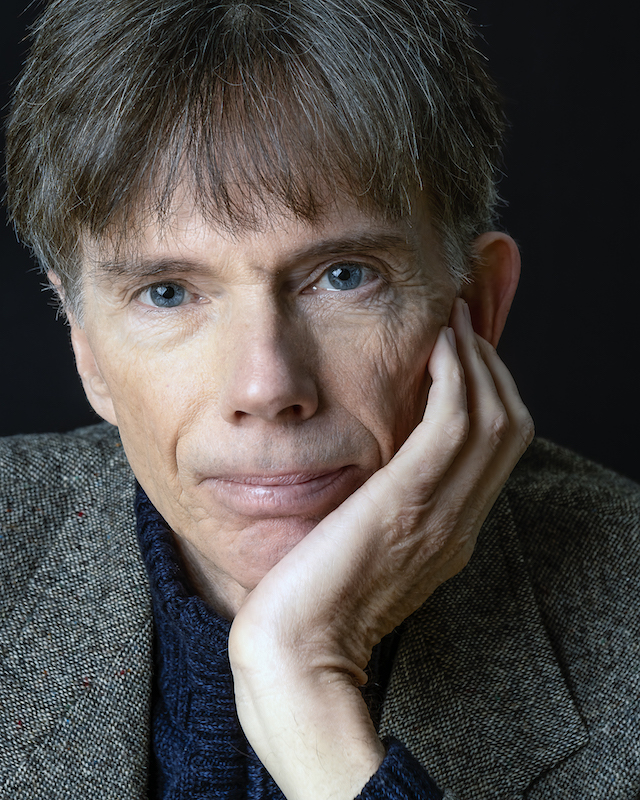 20
Anonymous Comment

His site helped me a lot. I first came to it 2012. He saved many lifes. I indeed left a legacy

Chaz Villaver

His work put my life back on track. What he did helped me reclaim my humanity and move my life in a direction where I felt most happy.

If I never discovered his work I would of never broke out of my twenty year old addiction.

Enis Kurban & Bahadır Kılınç

Gary's pass is a great loss and upsetting event for us we as two people who are recovering porn addicts from Turkey. We never had opportunity to know Gary personally, we are miles away and have different culture but we always have good memories about him, inside of our brains and hearts,
to the person who put all the information and raised awareness about pornography addiction.

We can't describe how many times we have discussed Gary B. Wilson's great work and his amazing website, YBOP. No doubt he changed people's lives with the light of science. He always will be well known with bringing all of the perspective and introducing scientic approach about internet pornography addiction's potential negative effects to among the world.

Thanks Gary, for everything. You, as a teacher for us, will be missed forever. Rest in peace...

Joshua Shea

When I finally faced the fact I had a porn addiction Gary's book was the first I read. I know many don't put him in the same level with names like Carnes, but he is on the porn addiction research/education Mt. Rushmore forever. When I finally returned to social media and began going on podcasts to tell my story and started writing books, Gary would drop me a note of encouragement here and there. It meant the world to me. He showed me that it was ok to not be a God guy. It was ok to not be a yoga/crystals/burning sage guy. It was ok to be a science guy who didn't take crap from other quasi-science people. Gary deserves to be remembered as a brave pioneer in this field. Thank you, Gary. You touched so many people whether they know it or not.

Ante

great man Gary, helped a lot people including me.I found out porn addiction at his site and i keep fighting still i hope i will one day be free feom evil porn in his honor.Rest in peace Great man and fighter for justice

Ghaz Yeager

Our worth of being on the planet at this time cannot be judged as we are all worthy and essential to being here now. The issue of worthiness may come up in many areas of our lives, as we ask, often unconsciously, whether we are worthy of success, love, happiness, and countless other things, from supportive relationships to a beautiful home. In the end, though, it all comes down to one thing: our willingness to claim our space in this life as humans on this planet at this time. That is what Gary Wilson allowed me to do with his vast knowledge of the very addiction that had destroyed my life.

I tentatively observed his ted talk about this addiction and it was an eye opener. For the first time in my life, I realized that my 'defective' day to day life was actually attributed to my behavior and being a victim to this addiction. His research allowed me to strive past it and through my triumph I was, and still am able to help others in need with this very problem.

Thank you Gary, you were the god father and prophet of our generation to fight this new drug, never before experienced in human history.

Your work saved and will continue to save many more lives. Your legacy will live on, not just in this sphere but in our hearts, for your dedication to the cause gave me and others the tools to keep moving forward.

May you rest in peace, in the grace of the Almighty.

Love,
Ghaz

Jason Williams

Thank you Gary for the time, dedication, effort and everything you have done. The Ted Talk Great Porn Experiment is the most important video on YouTube.

Dumo Denga

Gary

All I can say is thank you. Your contribution to the knowledge on porns affects on the brain have assisted me greatly and has inspired me to do better.

You have fought the good fight and now its your time to rest.

I really hope to meet you one day.

Onur R.

I read Gary's book some weeks ago and it inspired me a lot. It has changed my perspective of life and helped me to handle with difficult situations. You will not be forgotten and I will do everything to convince all of my friends to read your book...

Rest in Peace Gary and thank you so much!

Zeeshaan

Love you Gary.
I read ypur book and somehow I briefly came out of an existing mess.
I am battling that addiction, but with a quick frame, I will be completely out of it.
You were a legend, pioneer for men, who struggled with pornography.
Your work was more bigger than your life.
RIP.
Love you so much.
Happy to see you on this earth.

Jacob Mayberry

I encountered Gary's work when I was attending BYU. I had seen the negative effects of porn on friends and family, but I didn't know if there were any academic sources that I could turn to to educate people on its negative effects. That's when found his book, and I read it. Since then I have been reading post after post on yourbrainonporn.com and I have used the information from that website in debates with people who are determined to assert that porn has no ill effects. I also used the website as a source when writing research papers in my forensic psychology classes for my masters degree. The studies he gathered on porn's effects on sexual aggression and violence were instrumental in helping me make clear research based arguments. I hope to carry on the fight that Gary Started.

Kevin

Thank you for everything, you have helped not only me but numerous of other people see the consequences of what porn does to one's mind. It came as a shock hearing you passed on but your work was not on vain. You've opened the eyes of millions of people with how this addiction works and the brain changes it can cause. To this day I'm still struggling with this fight but I still appreciate the studies you have done and actually taken the issue seriously. I'm still lost for words but just remember you were a hero. Thanks Gary.

Casey Stefanski

Gary's dedication to the truth, his work, friends, and family was evident to all. His passion and reassuring demeanor made him a beacon of hope in a dark world. I was lucky enough to witness this from a distance.

I looked forward to reading every message Gary shared and was amazed by his brilliant mind. Gary was approachable and could make even the most complex things attainable. His presence was a constant and his work will continue to have an immeasurable impact on the movement to end sexual exploitation. Gary's commitment and service to others was profound and he will be missed by all who had the pleasure of knowing his name.

Grateful to have witnessed even a tiny fraction of such an extraordinary life lived by Gary Wilson.

Marie-Anne teBrake T.A.P south Africa

His work was the first I'd come across that changed the trajectory of my counseling work! Thank you. 6 years on and im still learning! He's a legend! Condolences to the family. Rest assured he'll never be forgotten and will always be respected for all he did in this field! May he rest in peace.

Julian Pradzinsk

Anonymous Comment

Thank you, Gary. What a wonderful man you were. Brain-healing vibes to your wife and family ✌️

Mateusz

Gary, thank you for your passion, curiosity, courage, and hard work for popularizing knowledge about the risk of problematic pornography use. Your voice has helped many people all around the world in whose hearts and minds you'll remain alive. It was a great pleasure to meet You.

Tyler

NoFap changed my life. Thank you Gary

amit

Thanks Sir for waking us up from this horrendous addiction. Indebted for life. You will be missed. RIP

Anonymous Comment

Thank you Gary for helping young men around the world to better their lives. Rest in peace.
20