Thank you so much for your comments ❤️. Videos, photos, and memories from those of us who were close to Gary will be added throughout the week.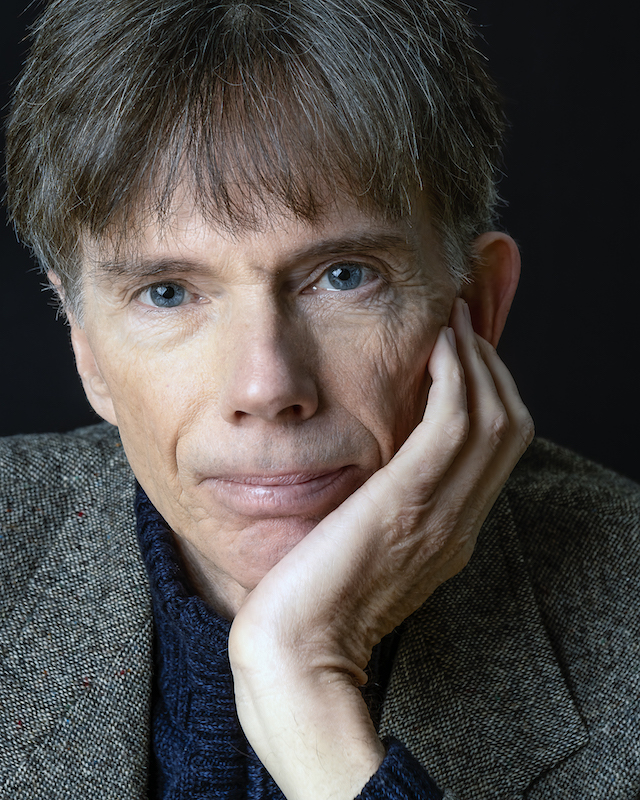 13
Edwin

Truly a gifted, spirited and beautiful teacher. Gary's teachings have had a profound effect on my life and will continue to do so.

So much love and respect for you Father Gary. What a legacy which will live on forever.

Ulla

Just heard about Gary's death and I am very sad and shocked. What a loss - in human terms for family and friends; in professional terms for Gary's colleagues and allies. My heartfelt condolences to the relatives, also on behalf of my life partner! We will always remember him as a strong fighter and, especially, a wonderful person.

MHA

Time seems to have flown so quickly looking back now. I will most miss hearing Gary say Marnia's name, and I will miss Marnia saying "Hey Wils" or "Wilson!!". Good vole. My heart goes out to Marnia and Arion; his love for you both was clear and present in every conversation. Thanks for sharing him. xo

Christa Rodriguez

It's taken me a few days to wrap my head around this tremendous loss. First, many blessings to his loved ones and to all whom were deeply touched by his public service & generous spirit.

Gary wore many hats throughout his life, but all lead him down the path of service to others. I was fortunate to have him as an instructor at the Ashland Institute of Massage in 2006 and a mentor thereafter. His dry wit & no-bs attitude hooked me in immediately (along with yelling "Fascia!" at various moments). He taught me how to study in a way that I wish I had known as a child! Alas, the more I got to know Gary, I was deeply touched by his unending kindness, integrity, and unrelenting drive for truth. I'm aware of the adversity he faced over the last few years and yet he soldiered on. He was a warrior for justice & peace, through & through.

I would not be the practitioner I am today without Gary's gifted insight and impact. I'm not surprised that Gary affected so many people during his brief time on Earth. May his work continue to nurture future generations and foster healthy relationships with one other.

I'm not ready to say goodbye, so I'll just say "See you soon!" Rest easy, dear friend.

Justin Lightfeldt

I'm having a hard time holding back tears as I write this. Although I never personally knew Gary, he had a profound impact on my life. When I was in my early twenties I struggled with a pornography addiction and I didn't know where to turn. I felt depressed, confused, and lost. When I saw Gary's famous TED Talk I finally felt like someone understood what I was going through. I realized I wasn't alone. Since then I've found support online and I've experienced tremendous growth. Without Gary, I'm not sure I would have ever fully understood what I was going through. RIP Gary. You will live on through the tremendous work you have done.

Anonymous Comment

animoto

Gary Wilson has started a movement that had touched many lives in a positive way and created life changing outcomes.

Anonymous Comment

I couldn't more thankful to Gary. I watched the TedEX video in 2017, and since then I'm following NoFAP, and It's been so amazing. You'll be missed greatly. Thanks Gary for showing right directions to many people like me.

Haitha

You are a legend and your Footprint/influence on this Earth will be like a Petrosomatoglyph on a stone.

Aaron

Living an examined life would not be the same without a cogent, rational voice like Gary's. His work has had a profound impact on me, as I remember reading YBOP during a critical period where I was feeling stuck, but on the road to asking better questions.

A sincere thanks seems to always admit the 'thank you' is not enough.

As a total stranger, and someone who knew Gary only through books, interviews, and lectures, I pass it along anyway.

Thank you.

Jimmy Hudson

Gary Wilson is Gone but not forgotten, may his teachings continue forever for they have helped more then one can imagine.

Peter

Thank you Gary you legend. Now it is up to us to carry on the message. Rest well, you earned it.

Jack hurdy

I am crying, but thats ok. Gary taught us to reconnect with our feelings and to dare oppose the problems that we had long since given up on.

He was a master in communication and had a clear vision for what change he wanted to see in the world. It's now up to us to take on the responsibility of quitting porn, that would complete his work

Anonymous Comment

May God raise up an Army of men and women with his conviction, purpose and fearlessness to continue his work. Eternal Rest grant unto him,Oh Lord, and let perpetual light shine upon him. May his soul, and the souls of all the faithful departed, through the mercy of God, Rest In Peace.

Nick

The world has lost an incredibly brave and strong advocate for truth and humanity. To say Gary Wilson changed the world for the better is a profound understatement. Many generations to come will be positively impacted by his work and by the movement he spearheaded with YBOP.

Matt

I am very sad to hear that Gary Wilson has passed on. I'm eternally grateful for his work. He brought me to recovery. I was in a desperate place when I found his website YourBrainOnPorn.com in 2014. I had just broken up with my wife. I hadn't worked in years. I was living with my folks- and was too depressed to actually look for work. I felt like something was hopelessly wrong with me. That's when a Google search brought me to Gary's site. I started recovering from porn and through the recovery process I've found the strength to confront many of my fears and the issues in my life that were holding me back. Today I have completely turned my life around and am over a year free from porn. I also help others who wish to recover from destructive pornography habits. I couldn't have done it without Gary- he set me on the path, and I wouldn't be where I am in life without him.

My condolences to his family and friends.

Elle Ladebu

This breaks my heart. Gary's book was one of the first I discovered in my research about the porn industry, and it had a strong impact on my life. I'm thankful for the work he has done to educate people about pornography. Even though he's gone, his work will continue to make a difference.

DJ

I am grateful for the time I spent with Gary as allies in the fight against the harms of pornography. I wish his family all the love and support they need during this difficult time.

Frederick Toates

The messages already posted here serve as a monumental testimony to the value of your work. You received wholly unjustified criticism and abuse but you soldiered on. Anyone having experienced such addiction or seeing first-hand those who have could not deny its existence. RIP, Gary.

Ronald Murphy

Thank God for his work in exposing the evil and harm of pornography.
13