Thank you so much for your comments ❤️. Videos, photos, and memories from those of us who were close to Gary will be added throughout the week.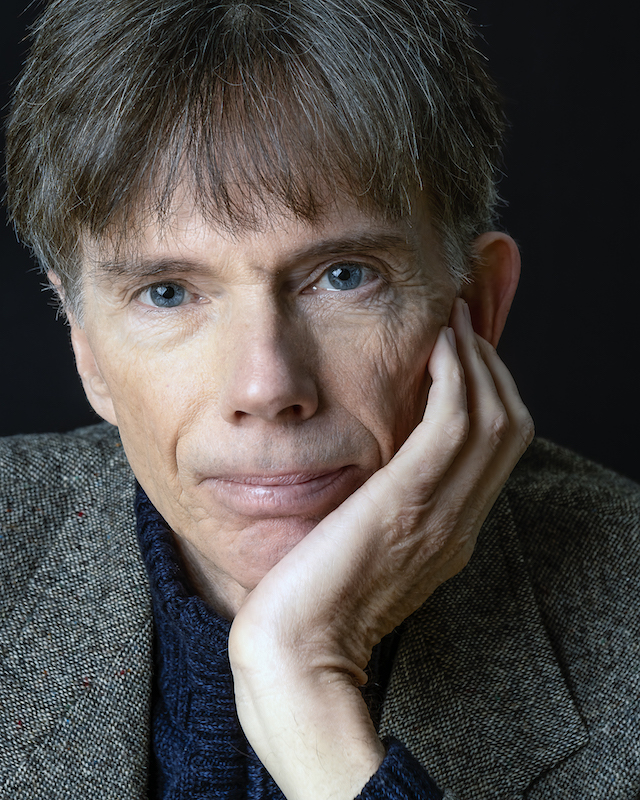 19
Tam WILCOX

I'm a porn addict from Nigeria and Gary made me aware of my problems and gave me the encouragement to do something about it. Ive never met him personally but I feel so sad about his passing;That shows the level of impact the man has had on millions of men like me worldwide. Rest in Peace

Anonymous Comment

I would have killed myself if not for the information Gary published on his site.

He is a legend and I will never forget the help he provided by listening and taking
seriously the ramblings of lost souls online.

Anonymous Comment

Thank you for everything, Gary.

Dan Tam

After watching Gary Wilson's Ted talk and then buying his book has cured my PIED. Before when I had sex with my wife, I could not stay hard and now it is no problem.
Even though I have never met Gary, he has greatly change and improved my life and my relationship with my wife, he has given me a second chance at life and I do not intend to waste it.
Thank you Gary for all you have done, you have change so many people lives and now heaven has just gotten one of their angels back

Luke Eilers

I don't know where I'd be if it wasn't for Gary. I had a serious porn addiction and Gary's work was the catalyst for my healing. His content was the first to make me realize and see the truth of how porn was effecting me. I was fortunate to find him early on. Over the years the guidance that I have gotten from his work has immensely helped me. Gary's influence also largely shaped my content on youtube. As a content creator on porn addiction and men's issues, the very first video I made on porn back in 2013 I share that Gary's TED Talk and website led to the start of my pornfree journey. Gary has massively improved my life, and his work has created amazing positive ripples throughout humanity. I am blessed by his existence and it was an honor to meet him in person a couple years ago. Thank you Gary. 🙏

Anonymous Comment

I was saddened by the news of Gary's departure from this life, I was touched by his book and also his twitter account. For me and for millions like me battling with porn addiction I say to Gary: "Rest in Peace we will Never forget you"

Anonymous Comment

Gary's book touched and helped the lives of so many, this is not only a loss for his close ones, but for the thousands his writing has helped.

Brayden Robb

It is with such profound sadness and grief to have recently discovered this true legend's passing😩😭. I give my sincere Condolences to the fellow people and loved ones who knew Gary Wilson and to such an amazing man that is Gary Wilson and the wonderful man that he was and his amazing legacy he left behind, he left a deep positive imprint in my life aswell as so many others. I will deeply miss this wonderful human being who has helped millions around the world including myself. I truly enjoyed his book and currently reading it again because it's that good and informative. This legendary man truly brought much knowledge to me and has made understanding of the topic of "Your Brain on Porn" very understandable and helpful to know just how detrimental pornography really is on the human brain. God Bless you Gary Wilson! Rest In Peace, and someday when I get there too, I want to thank you and shake your hand for all that you have provided in your extensive research and for creating the resources that you have which has helped and continues to do so to so many around the world, what a great legacy you have left for the world to get access to in order to learn about the harms of pornography addiction and break free from pornography. Thank you for all your amazing hard work in the fight against pornography! On behalf of all of us who are against pornography and it's effects, we truly thank you for your hard work against the new digital age drug and we truly thank you for all that you have done, you made it very interesting to learn about it and its effects and I wouldn't know where else to gain access to such highly informative, knowledgeable information about this issue if it wasn't for your research and resources that I came across that you have done with such quality information and dedication in helping others. By far my favourite works of Gary Wilson is his legendary and iconic famous TedX Talks Video "The Great Porn Experiment" found on YouTube which I've watched numerous times because he details everything so well and makes it easy to understand the topic at large. This wonderful man is a true saint and a true public health legend that deserves to have won a reward for all his dedication in educating and helping people all over about this global issue that is Pornography and it's harms. To all of those who have known Gary Wilson and were close to him, you are all truly blessed to have known him personally and have a relationship with him, it was one of my dreams and on my bucket list to have been able to contact him someday to thank him for his great work and perhaps meet him to have a conversation with him and share to him my personal testimony of how he has made a positive impact in my life. I don't know what I would've done if I had never discovered his famous TedX video on YouTube to learn more about how pornography harms and its effects on the brain, it was because of that video that inspired me to educate myself more on the issue of pornography especially through his famous website "YBOP (Yourbrainonporn.com)" and gain freedom from the menace of pornography, which thanks to Gary Wilson, I have successfully gained complete freedom from pornography, thank you so much Gary Wilson for all that you have done, I could not have done so without you.
Thank you Gary Wilson! Rest In Peace, and God Bless!

-Brayden Robb (22)
Winnipeg, MB, Canada
05/23/2021

Anonymous Comment

I was introduced to his book by my therapist. Which then led me to his site. Where I found studies and such all in one place. Eventually I found his Twitter in which we talked a few times on different questions that I had. He was a great person. A man who understood what I and many guys have gone through. Because of him many have the knowledge and the power to heal and quit. Thank you Gary for your work.

Mark Queppet

Gary Wilson is the definition of a true hero.

He fought publicly, tenaciously, and effectively against a behemoth of a problem that most of society would rather sweep under the rug (or force it under the rug if necessary).

You do not win many social brownie points for going to war with pornography (trust me), but that's what Gary did - not for any financial benefit, but just because he believed it was right.

Personally, Gary is one of the major reasons I was able to quit porn way back in 2013 - not only did he provide a scientific explanation for horrible hole I found myself in, but he also showed me a way out.

This was one of the most fundamental shifts in my life and I can't even bear to imagine where I would be if I never quit porn.

As my personal profession switched to helping men quit porn as well, Gary was the trusted resource that I could always send guys to for the most up to date science (which was of unbelievable utility for helping guys quit).

He was also a role model to me in how to not back down in the face of disingenuous smears and backlash.

Gary was a stone cold boss and I looked up to him tremendously.

As a member of the anti-porn movement, I mourn the passing of a titan and commit to doing my part to honor and carry on his legacy.

But as a person, I mourn the loss of a genuine, humble, kind, and tremendously good man.

-Mark Queppet

Anonymous Comment

I would like to express my sincere condolences to Prof.Gary wilson's family and friends. I hope for them peace and good well. I express my very gratitude to professor Gary Wilson's work and impact . His good impact on people will never be forgotten.
With best wishes to you all

Blake Nation

Gary Wilson will be remembered as a legend whose endless research helped start the anti-pornography dissertation movement which helped young men kick their pornography addiction and inspire them to be more than mindless Addicts. Proverbs 19:17 "Whoever is generous to the poor lends to the lord, and he will repay him for his deed." My Gary Rest In Peace.

Anonymous Comment

His site helped me a lot. I first came to it 2012. He saved many lifes. I indeed left a legacy

Chaz Villaver

His work put my life back on track. What he did helped me reclaim my humanity and move my life in a direction where I felt most happy.

If I never discovered his work I would of never broke out of my twenty year old addiction.

Enis Kurban & Bahadır Kılınç

Gary's pass is a great loss and upsetting event for us we as two people who are recovering porn addicts from Turkey. We never had opportunity to know Gary personally, we are miles away and have different culture but we always have good memories about him, inside of our brains and hearts,
to the person who put all the information and raised awareness about pornography addiction.

We can't describe how many times we have discussed Gary B. Wilson's great work and his amazing website, YBOP. No doubt he changed people's lives with the light of science. He always will be well known with bringing all of the perspective and introducing scientic approach about internet pornography addiction's potential negative effects to among the world.

Thanks Gary, for everything. You, as a teacher for us, will be missed forever. Rest in peace...

Joshua Shea

When I finally faced the fact I had a porn addiction Gary's book was the first I read. I know many don't put him in the same level with names like Carnes, but he is on the porn addiction research/education Mt. Rushmore forever. When I finally returned to social media and began going on podcasts to tell my story and started writing books, Gary would drop me a note of encouragement here and there. It meant the world to me. He showed me that it was ok to not be a God guy. It was ok to not be a yoga/crystals/burning sage guy. It was ok to be a science guy who didn't take crap from other quasi-science people. Gary deserves to be remembered as a brave pioneer in this field. Thank you, Gary. You touched so many people whether they know it or not.

Ante

great man Gary, helped a lot people including me.I found out porn addiction at his site and i keep fighting still i hope i will one day be free feom evil porn in his honor.Rest in peace Great man and fighter for justice

Ghaz Yeager

Our worth of being on the planet at this time cannot be judged as we are all worthy and essential to being here now. The issue of worthiness may come up in many areas of our lives, as we ask, often unconsciously, whether we are worthy of success, love, happiness, and countless other things, from supportive relationships to a beautiful home. In the end, though, it all comes down to one thing: our willingness to claim our space in this life as humans on this planet at this time. That is what Gary Wilson allowed me to do with his vast knowledge of the very addiction that had destroyed my life.

I tentatively observed his ted talk about this addiction and it was an eye opener. For the first time in my life, I realized that my 'defective' day to day life was actually attributed to my behavior and being a victim to this addiction. His research allowed me to strive past it and through my triumph I was, and still am able to help others in need with this very problem.

Thank you Gary, you were the god father and prophet of our generation to fight this new drug, never before experienced in human history.

Your work saved and will continue to save many more lives. Your legacy will live on, not just in this sphere but in our hearts, for your dedication to the cause gave me and others the tools to keep moving forward.

May you rest in peace, in the grace of the Almighty.

Love,
Ghaz

Jason Williams

Thank you Gary for the time, dedication, effort and everything you have done. The Ted Talk Great Porn Experiment is the most important video on YouTube.

Dumo Denga

Gary

All I can say is thank you. Your contribution to the knowledge on porns affects on the brain have assisted me greatly and has inspired me to do better.

You have fought the good fight and now its your time to rest.

I really hope to meet you one day.
19