Thank you so much for your comments ❤️. Videos, photos, and memories from those of us who were close to Gary will be added throughout the week.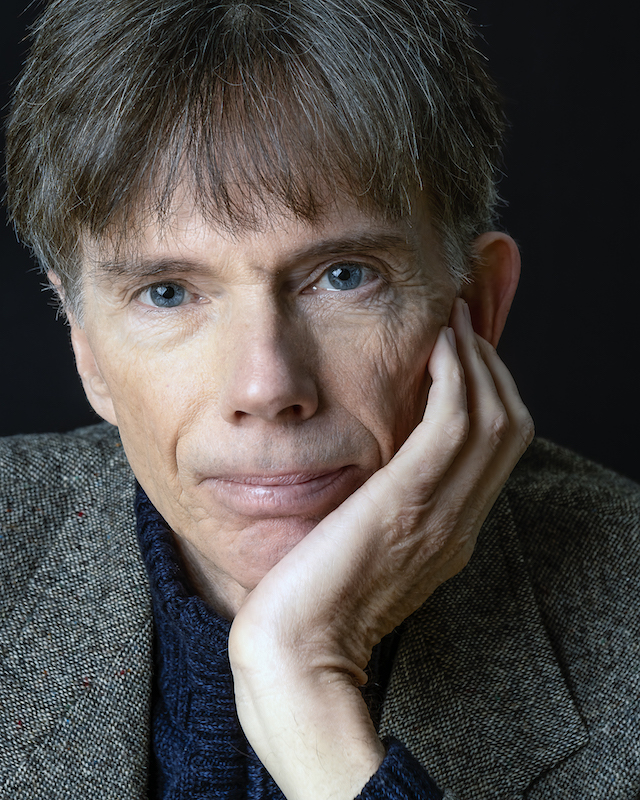 7
Anonymous Comment

Jun. 19th, 2021

Permalink

l start reading (brain on porn) on 17 may 2021 and after 3 days Gary died. I am very sad but very grateful for his works . It's the second sad news of my life

Anonymous Comment

Jun. 18th, 2021

Permalink

I watched a Tedx done by Mr. Wilson. Prior to that I had little to no motivation to meet new people and my focus was all over the place. I attributed all of that to something above my control. When I learned meditation to fix my anxiety, I was left feeling numb. Mr. Wilson gave me a rudder with which I can steer my life back on the right track. To his friends and family, thank you for supporting him and to Mr. Wilson wherever he may be, that is on thousands of computer screens or wherever else one might expect to find him, keep up the great work.

marco

Thank you for everything. <3

Anonymous Comment

Without Gary's work I'd never have got on this path to recovery and whilst it's an ongoing recovery and a bumpy path, Gary put me on it. Without his work I'd never have realised that so many other males/females are going through a similar struggle. It made me feel less alone and his words I always return too to see how far I have come.
A great man, you have done so much for so many of us.

Anonymous Comment

Thank you Gary. You saved my life.

Lorraine Tryon

I am deeply saddened to hear Gary has passed away. He was my Anatomy teacher at Heartwood Institute, a residential massage school. He was loved by All! He had the best humor and used it regularly while teaching anatomy. He made learning fun!
I returned back to Heartwood after I graduated and became a teachers assistant for 9 months. It was a privilege to TA in one of Gary's Anatomy classes. He was the Best, top notch teacher ever....hands down!
Gary and I became friends over time. He was just as funny as a friend as he was a teacher. Gary always was available to shoot the breeze or teach me new techniques in massage therapy, which I still use in my practice today. I have a big smile on my face when I think about him! What an incredible human being/spirit! He will always be loved and missed! I still can not believe he is no longer on the planet. My regret is not staying in touch with him over the years.
My heartfelt Love to Gary's family.
Lorraine Tryon

Romuald

Thank You for your work. You changed for the better millions of lives.

Tavon

My heart has been heavy today. I just found out about your passing, Gary. I just wanna say thank you for impacting so many lives. So many people are in a better place mentally, emotionally, and spiritually because of you. You helped save relationships. You helped save people who contemplated taking their own life. I could go on and on about the impact you have made in my life, but overall, I am here to say thank you from the bottom of my heart, Gary. It is because of you that many people found freedom. Thank you and we all love you. You will be remembered in the hearts of many. Therefore, you have physically departed from us, but your kind spirit will always remain with us. Peace and Love.

Omar

Gary changed my life. I was addicted to pornography, his work changed my perspective on pornography. It made me a better man, I'll always be grateful for Gary's dedication to wanting men to better themselves. May God have mercy on Gary's soul. Ameen

Alexander Breeding

My deepest condolences, Marnia. I got so much out of your work. I still get so much out of your work. You guys changed the world with your research and experiential data. I hope that you come back to reuniting.info. Whether you do or not, Thank You. You made a major impact on my life and I am forever grateful.

Cornelius

A few years ago I was contacted to take a headshot of Gary for one of his books to be published in German. I spent several hours at Gary and Marnia's house taking various headshots and was so impressed by their kindness and generosity. They gifted me with several of their books, which I read and learned so much from. One of the great gifts and conversely, curses, of being a photographer is that you never know if your photograph will be one of the last ones taken of a person. And so I always go into a new photography session with that thought in mind. I pray that my photo of Gary reveals even a small inkling of his brave heart, fierce intelligence and caring humanity - so that others who did not know Gary will be touched by him.

Louis

I am very saddened to hear of Gary's passing. His works have helped me so much to change my life. I have found peace and freedom in my life with the help of all the resources and support on YBOP. I remember when ever I would be tempted to go back to my old ways, I would look for articles and forums on what I was going through. All of Gary's work has saved me more than once.

I never met you Gary, I wish there was a way we could have. This world lost an incredible individual. How ever, as many wonderful people have said in the public comments, Gary will live on in our hearts and his work will continue to save people, as well as change the world for the better, I truly believe that.

Rest in peace Gary. I wish you a long and peaceful journey, where ever you are.

Thank you from the bottom of my heart.

Anonymous Comment

Dear Gary,

Thank you for all that you did to fight the scourge of pornography. I may not have won my personal battle with it yet, but your work and legacy gives me strength. Rest in peace.

Brian Life

I want to thank you. May you rest. I hope I learn from your work. I appreciate you sharing with us, the truth and helping us.

Anonymous Comment

Thanks Gary! Your website is the first place that I always look for inspiration. I was shocked to hear about your demise. Lots of love! RIP! Hopefully get out of this addiction.

Walter Cullinan

Thank you so much for everything Gary, you have helped transform the lives of so many including myself. Your legacy will live on and you will always be alive in our hearts. We all owe you so much, thank you! RIP Gary.

Anonymous Comment

Devastated to hear this news. Absolutely devastated!

Aneesh

I am 16.

I found out about porn from a young age. Ever since then it has left a lasting impression on me and once I hit puberty I developed a habit of visiting the same porn sites every day, to get that same dopamine hit and I would keep ramping it up day by day.

When I was 13, I stumbled across a NoFap video by mikkois, now aanghel. This video was what started me on NoFap. I struggled for many many attempts, and I simply couldn't break this seemingly impossible barrier of 90 days.

That is till I came across YBOP.

I truly learned of pornography's harmful effects on the human mind and how it actually addicts people. This is what gave me clarity, and it reduced a lot of my anxieties and worries about leaving porn behind. Combine this with the phenomenal support groups for porn addiction and I am proud to say that I am now a 16 year old who has permanently broken the chains of addiction, and I will never look back.


Gary, I never got to meet you. I wish I could have, as a way to send my respects to you for changing my life. But now I am forced to write this message as a way to pay my respects. It pains me, but I just want to let you know that your effect on humanity will go on for ages and you have done nothing short of amazing for people of all walks of life.

Thank you.

Anonymous Comment

I have just found out about Gary's death and I am still in shock. Although I didn't know him personally I feel a very deep consternation. His work definitely played a vital part in my life.

12 years ago, his work changed my life by pointing my awareness to a problem I wasn't aware of.

In recent years, being a mental health professional, i refered many many clients to his website for initial education about porn misuse and addiction. Almost all of them changed significantly after that as well.

The impact of his passionate work cannot be underestimated.

I am sending my deepest condolences to the people he left behind. I wish you all the best.

Anonymous Comment

Thanks Gary for the wonderful work you have done. May your soul rest in peace. My best wishes are with Gary's family. Love and respect from India.
7