Thank you so much for your comments ❤️. Videos, photos, and memories from those of us who were close to Gary will be added throughout the week.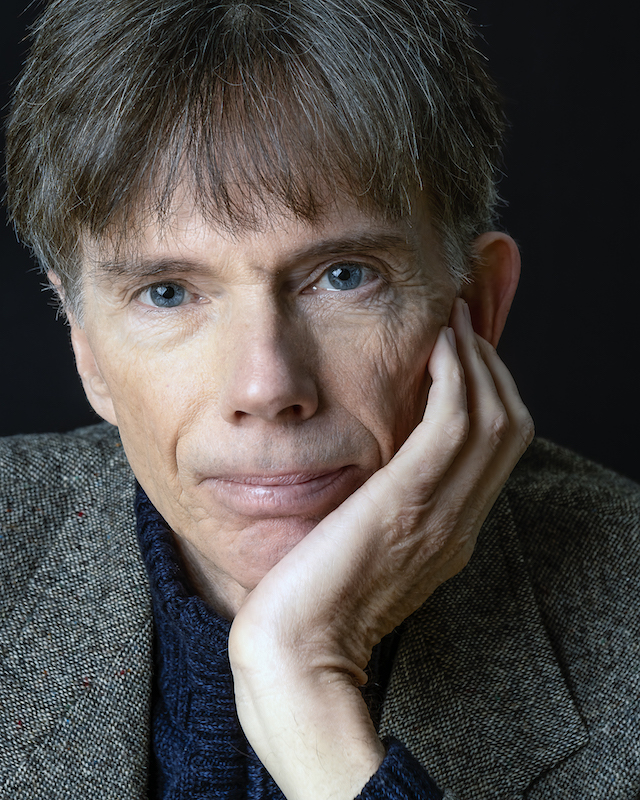 7
Nicolas AKA

Jun. 25th, 2021

Permalink

Gary Wilson, I'm deeply sorry for hearing this...
But the most important thing is that you got the message across.
Your work will live forever as long as the machine(male brain) programed to overconsume this "out of stimulus" called porn will continue to exist.
Your death is affecting me profoundly Gary.
For you reader, if you are still struggling with this ''evolution mistake'' that led to the creation of the thing called porn,
Remember that it's miserable.

Francesca

Jun. 25th, 2021

Permalink

Gary Wilson was one of those rare individuals that saw something and tried his best to do something about it. He lived his life with integrity, authenticity, courage and compassion. I personally appreciate all the work he has done to spread the message and share the facts and research on the harms of internet porn use. He has helped so many people and has left this world a slightly better place for it. God bless you Gary, and my condolences to his family and friends. He will be very much missed.

Anonymous Comment

Jun. 24th, 2021

Permalink

My deepest condolences to Marnia. And my deepest gratitude to Gary for his life-changing work. I cannot be thankful enough for his contribution, and I will always think of him as I spread his word. Thank you, Gary Wilson.

Lucas

Jun. 23rd, 2021

Permalink

My debt of gratitude is eternal. A life of freedom is what I can feel grateful for.

Anonymous Comment

Jun. 23rd, 2021

Permalink

I've really struggled with Pornography addiction. His research and clear explanations really helped me get through some of my darkest times. I will continue to fight with the knowledge he helped me build.
Soon the world won't even remember the pain caused by death and pornography. We'll see you again one day, Gary. (Revelation 21:4)

Thanks, Mr. Wilson.

V.

Gary was a true blessing to my life and many others his work on exposing the dangers of porn has moved my mind in a way more positive direction. Thank God for this man.

Anonymous Comment

Thank you for sharing a message that has undoubtedly changed many lives. Rest in peace

Anonymous Comment

I re-visited YBOP today after a long leave and was shocked to find that Gary has passed away. I am so sad, a great leader of a great community has left us forever. Thank you so much for revealing to me the negative effects of porn from a scientific point of view. Your work is fantastic and it really helped me. May you rest in peace.

Gary先生,真诚感谢您的付出和努力。

-- From a Chinese guy.

Gaurav Wahi

Mr. Wilson touched the lives of countless people around the world. He dedicated himself to a cause, which is more than most of us can say. His legacy will remain for a long time, if not forever.

Anonymous Comment

Gary's inspiring work improved my life and the lives of many is only topped by the time and dedication he spent defending it, and the people who he was helping. Though I never met him in person he was one of the blessings of my life.

vsprao

For the first time after reading the book i have realized how porn hijacks the mind.

Michael Afghani

Jun. 21st, 2021

Permalink

Patrick

Jun. 21st, 2021

Permalink

Gary Wilsons TED-Talk saved my life. It's the most important video I have ever watched in my life.
6 Years ago I was addicted to porn. Today I am six years porn and masturbation free and I love my new self!
I am 41 years old, married and have three children. I am 100% commited to my life as a father and husband again and this new life is a source of constant joy for me. My dopamine system has been rebooted.
Thank you Gary and Marnia for your incredible work and insights around the extremely important topic of porn addiction.
I love you both for the work you have done!
Patrick

Anonymous Comment

Jun. 20th, 2021

Permalink

He was a real good man. He helped me to know the truth about pornography, and it changed my life. Rest in peace, Gary!

Ronaldo

Obrigado Gary, por mudar minha vida!

Monica Perrier

My deepest condolences to you, Arion and Marnia.

I knew Gary before his internet porn addiction work. We were close friends since meeting in 1993 and although we were not in great contact these past years, I considered him a dear and personal friend. He always remained close in my heart.

Although I vaguely knew of the recent work he was doing, I had no idea of the global awareness he was pioneering. Since his passing I have watched and listened to his many interviews and podcasts. I have read countless comments from the men whose lives were impacted by Gary's endless work. Still, four weeks later, I continue to be blown away...but not surprised. The Gary I knew was an innate teacher. He was witty yet deeply compassionate. He knew how to be present. He understood suffering and consciousness. He contributed profound healing at a crucial time to a crisis affecting millions of people. It may not have been the life he intended to live, but it was the life he passionately fulfilled.

The loss is immeasurable. But his legacy will outlive all of us and continue to benefit humanity. Rest In Peace, Dear Gary! You rest forever in our hearts.

Anonymous Comment

l start reading (brain on porn) on 17 may 2021 and after 3 days Gary died. I am very sad but very grateful for his works . It's the second sad news of my life

Anonymous Comment

Jun. 18th, 2021

Permalink

I watched a Tedx done by Mr. Wilson. Prior to that I had little to no motivation to meet new people and my focus was all over the place. I attributed all of that to something above my control. When I learned meditation to fix my anxiety, I was left feeling numb. Mr. Wilson gave me a rudder with which I can steer my life back on the right track. To his friends and family, thank you for supporting him and to Mr. Wilson wherever he may be, that is on thousands of computer screens or wherever else one might expect to find him, keep up the great work.

marco

Jun. 17th, 2021

Permalink

Thank you for everything. <3

Anonymous Comment

Jun. 17th, 2021

Permalink

Without Gary's work I'd never have got on this path to recovery and whilst it's an ongoing recovery and a bumpy path, Gary put me on it. Without his work I'd never have realised that so many other males/females are going through a similar struggle. It made me feel less alone and his words I always return too to see how far I have come.
A great man, you have done so much for so many of us.
7