Thank you so much for your comments ❤️. Videos, photos, and memories from those of us who were close to Gary will be added throughout the week.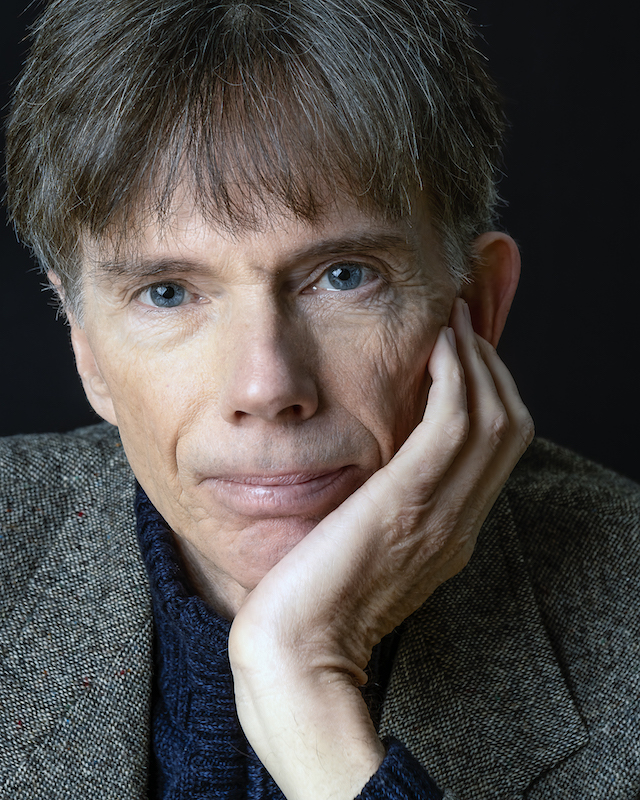 6
Khaled Al khateeb

Thank Gary for opening our eyes. Thank you from the bottom of my heart.

Bill

A great man who has helped so many with all that he could give will always be remembered. So sorry that Mr. Wilson is no longer with us. His great work and spirit live on. I send my deepest condolences to his wife and son.

Bill

Anonymous Comment

I was broken and now I feel alive. A true hero. You will be sadly missed.

Anonymous Comment

Thank you for helping me open my eyes to reality!

Mehmet Emrullah

C.W.

Thank you very much Mr. Gary for doing what you did which no one else ever did.
Your words moved people like me to see the bigger picture ,to take the right decisions for themselves, the knowledge you imparted in your book will be cherished by millions of people like me forever for the rest of our life.

Rest In Peace My friend you've done your part.
God Bless Mr. Gary's soul.

Danrley

Eu sou brasileiro e comecei a ver suas palestras no ano de 2021, tudo oque ele falou sobre pornografia é verdade este é o mal desse século, grande escritor e palestrante sentiremos sua falta,obrigado por seu trabalho vá com Deus e um dia nós nós encontraremos novamente.

John

You were the first person who saved my life few months ago and i didn't know you since i saw your videos. I wish i could buy your precious book but i live in a country that amazon won't support it😞
I love you Gary , for saving me from the darkness , you're missed by me and all those people you saved❤
I will continue your way to save young people who are victim of these toxic videos and habits as much as i can.

Anonymous Comment

I have forever been touched by Gary's work and his book. He gave me hope in the bleakest of times, and his love and generosity will keep on shining. Rest in peace, Gary, and thank you from the bottom of my heart!

Anonymous Comment

What Gary did for me is just beyond. Back when I was stuck in a rut and very little content was available for my addiction, watching Gary Wilson's video over and over again made me feel that what I was feeling was not because of an internal defect but rather what the consumption around me had sunken me into. I know Gary is in a better place because he truly helped humankind and did right by so many including strangers like myself. Rest In Power!

Jack

Thank You Gary for helping myself, and countless others, open our eyes to the destructive reality of internet pornography.

Back in 2013 I was a wreck, filled with anxiety and in a very dark place mentally. After seeing your Ted talk and reading through YBOP I realised my "healthy habit" was actually an incredibly damaging addiction. Since then I've rebuilt my confidence, entered into healthy relationships and got to enjoy my 20's as any young man should. It's an ongoing battle but one I can more easily fight with heroes like yourself on my side.

Your work will continue to educate and save generations of young men and women who will no doubt fall victim to this awful drug. So I say again, Thank You from the bottom of my heart.

May you Rest in Peace.

Rafael

I don't know how I first came across Gary and his work, but all I can say is that I am incredibly indebted to this great man's tireless work to help millions of men who are struggling with the one of the most underreported addictions - porn addiction.

Not only did his book help me a great deal, but his interviews always gave me strength that I could get better, and even though I still haven't fully conquered this addiction, I have had amazing periods of abstinence which made me feel born again and truly happy. So I know that I can conquer this, and it's all because of you Gary.

Thanks for everything you have done, and I'll do my part to spread your work to my friends and family.

Condolences to the family.

Anonymous Comment

Gary was instrumental in helping to change my life, as well as millions of others as well. I am very thankful for having been able to receive his help through his work, which he selflessly carried out to assist those who needed it the most. There is no doubt in my mind that Wilson's contributions towards the greater good will be felt for many generations to come. Gary has planted the seed, and so he leaves it up to us to honor his work by contributing to a future that we could all be proud of. My heartfelt condolences goes out to his family and loved ones.

Tim jones

Jun. 29th, 2021

Permalink

Gary only recently touched my life, I am so sad to hear of his passing. I hoped to draw on his wisdom for years to come (I still will). My heart goes out to you Marnia especially, my personal relationship with my partner has been so enriched by your approach and techniques, and I can't imagine the gap left from losing Gary. So, small as it may be, I feel the tears rising for you all who are left behind, and may the changes and awareness he has brought about allow some part of him to live on.

Tim

Robert

Jun. 28th, 2021

Permalink

Thank you Gary Wilson and family for your work to introduce the issue of porn addiction into the public forum and helping countless young men with an issue many are embarassed to discuss and admit. It's up to us to carry on his spirit and energy with this upcoming young generation that have been raised with phones tablets and computers in their hands that will inevitably affect their brain with this addiction.

Anonymous Comment

Jun. 27th, 2021

Permalink

He changed my life through his research and book. Maybe without him, I wouldn't be able to live without realizing porn is an addiction.

Nicolas AKA

Jun. 25th, 2021

Permalink

Gary Wilson, I'm deeply sorry for hearing this...
But the most important thing is that you got the message across.
Your work will live forever as long as the machine(male brain) programed to overconsume this "out of stimulus" called porn will continue to exist.
Your death is affecting me profoundly Gary.
For you reader, if you are still struggling with this ''evolution mistake'' that led to the creation of the thing called porn,
Remember that it's miserable.

Francesca

Jun. 25th, 2021

Permalink

Gary Wilson was one of those rare individuals that saw something and tried his best to do something about it. He lived his life with integrity, authenticity, courage and compassion. I personally appreciate all the work he has done to spread the message and share the facts and research on the harms of internet porn use. He has helped so many people and has left this world a slightly better place for it. God bless you Gary, and my condolences to his family and friends. He will be very much missed.

Anonymous Comment

Jun. 24th, 2021

Permalink

My deepest condolences to Marnia. And my deepest gratitude to Gary for his life-changing work. I cannot be thankful enough for his contribution, and I will always think of him as I spread his word. Thank you, Gary Wilson.

Lucas

Jun. 23rd, 2021

Permalink

My debt of gratitude is eternal. A life of freedom is what I can feel grateful for.
6